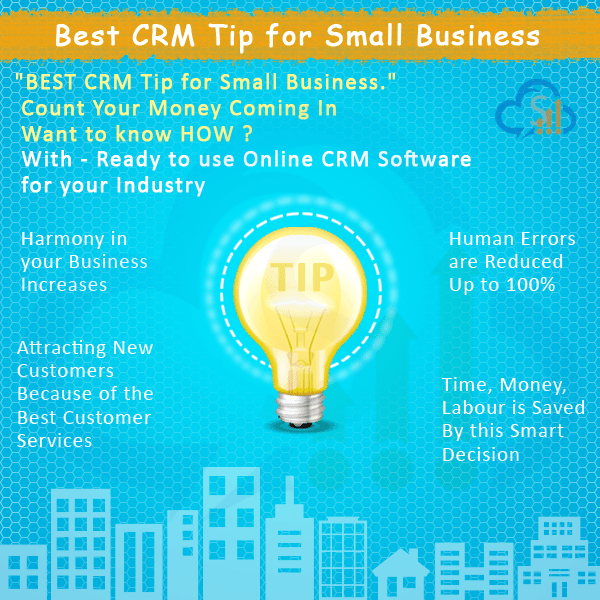 Relationship with your customers or client is always a long term. All progressive organisations know this. This fact is subconsciously accepted that CRM software's are the basic need for business to enhance their efficiency and build harmonious relationships.  It is even now a requirement of small business too. This article will tell you enough reasons that why you should have CRM software for your business.
The trend is showing a reversal graph, i.e. the small organisations and business are opting and religiously accepting CRM software's than big multinationals. Reasons are obvious – growth, desire for larger customer reach. The probability of having an actual customer is 1/100 for a small organisation. Therefore, they cannot afford to leave even one potential customer. So they strive even harder and CRM software's like SalesBabu Software for Small Business, comes handy to them.
That is why the entire concept of CRM software's is vital for small or progressive business firms. Today's customer is looking for these main things from any organisation, Such as: prompt response, value for money and satisfactory service delivery. So once the organisations have software with them then, this is the list of things which a small business can achieve after getting CRM software updated with them.
Harmony in your business increases.
Time money labour is saved by this smart decision.
Human errors are reduced up to 99%.
Helps in the growth of business by attracting new customers because of the best customer services.
Here are some steps which can help you in implementation of CRM software's for your business:
Make a list of your needs related to the CRM software's so that you can choose the best CRM software's which full fills all your requirements.
Once you are prepared with the list of CRM software's which fits in your budget and full fill your entire requirement you can take experts opinion to make final purchases.
Make sure that you first have a demo of the software and go through the post selling records of the software to make sure that you choose the perfect one's among all.
Merits of procuring CRM software for Small Business are: one convenient way of handling your customers and business processes. Secondly, provide quick and prompt solution to your customer's grievances. Customer satisfaction is the major factor in generating that success story of business which can be only attained if you have CRM software.
So it is profitably correct to say that Software is best while promoting CRM.
However, we cannot deny this fact that fortune 500 firms are also looking for new software's as a solution providers in this zone. There are a lot that the software firms can do to provide best software while aiding these firms. Being constant in change is the need of hour for everyone.
Want to know more what SalesBabu Software for Small Business can do for your business to improve business process automation system and increase profitability of existing resources ?