Many companies small & big are adopting SalesBabu CRM. Typically before implementing, all customer complaints were handled through a manual process. There was little structure to the process as all service enquiries were captured by e-mail and then assigned to different sales executive. With this process, it was easy for some enquiries and complaints to fall through the cracks and paper files often meant resolutions times were stretched beyond customer satisfaction, which led to further complaints.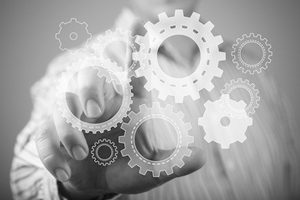 The process to handle sales leads within the company and across their branches was a similar mess and each sales person maintained their own excel of leads. The consolidation of this data was very difficult for managers and sales coordinator. Without integration across the organization, customer service was suffering and sales goals were more difficult to meet. Companies clearly needed to make a change and turned to SalesBabu CRM for a solution after comparing with other offerings.
Companies worked with SalesBabu CRM implementation team to deploy the CRM & service module. Now that the solution is integrated throughout the company, branches, and sales and service teams, complaints received by the organization are logged and routed to the appropriate service engineer and can be easily tracked through the system. Similarly enquires are centrally received and assigned to different sales executive based on their allocation rules.
Now, all sales specialists and front-line employees can use the sales module to manage and track sales leads and sell additional services to existing customers. All the sales & service team members rely on the SalesBabu CRM platform to access customer data and automated sales and service processes to meet customer expectation and sales target.
SalesBabu CRM enable companies to automate their sales force stuff, this help you out to manage an inquiry & to complete the order processing , where you need to put extra efforts. At primary stage of your business you are bound to manage your new leads, and on the other hand you're looking for your Existing Clients. SalesBabu CRM, manage and increase your sales in terms of Sales Revenue and can enhance your Client Pool easily.