In today's world of technology and the internet, there are thousands of tools, softwares and apps to simplify and speed up your daily tasks for small business owners. However, finding the right tool for your business needs can be overwhelming for many small businesses.
Our small business may not need feature-rich and expensive tools to get the job done when free or low-priced tools can suffice our business needs. There are numerous tools which can help small scale companies to do their daily jobs but few of the main sectors where the software tools might be needed are as follows:
CRM functionalities
Accounting and Invoicing
ERP functionalities
Billing and payroll management
Let's discuss each of them in detail and understand the prerequisite of any software which can help in your day to day work items and increase your business productivity.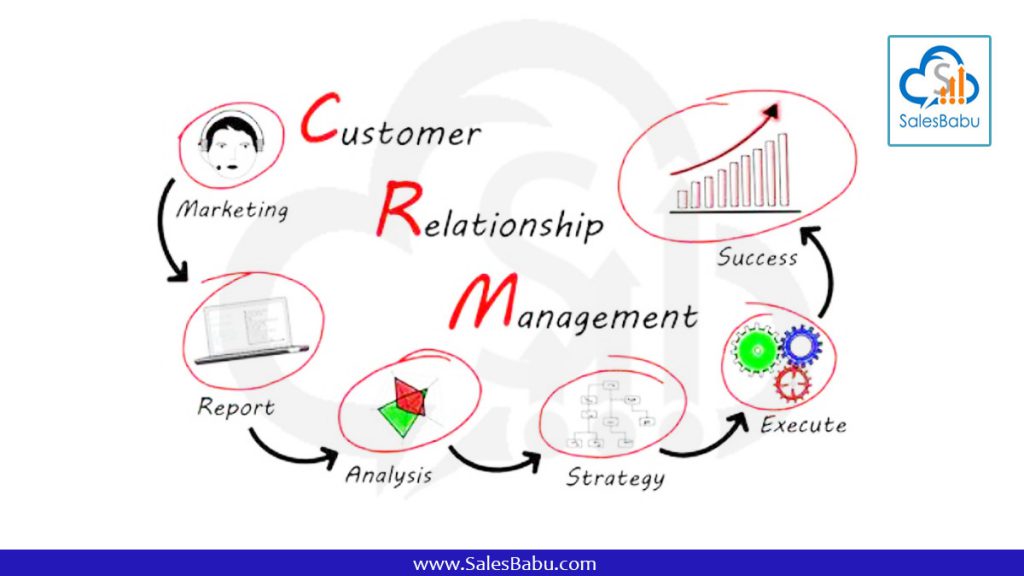 CRM stands for Customer Relationship Management software, which as the name suggests helps in tracking your company's interactions with your current customers and prospective clients.
Online CRM for small business can provide many functionalities which can be used for improving the overall performance of the company, some of them are listed below.
Real time information access
Improved Decision Making
Streamline Sales Processes
Enquiry, Leads, Quotation & Order Management
Enhance Employees Productivity
Complaint Management
Service Quotations
Installation tacking
Small and new business model need to compete with big giants in the market while providing either sales or customer experience to the end clients. There are many limitations to startups and small scale industries in terms of real estates , manpower or investment cost. All of these can be a major hindrance in providing quality services if not taken care of. A good CRM software for small business can understand these restrictions and work upon customizing their software services according to the requirements of small business model.
Let's learn more about some of these functionalities provided by a good CRM software like SalesBabuCRM in details:-

If a startup has everything a client needs, but its sales process is messed up then there is no way, things can work out for the company. What a small scale industry needs the most is an efficient sales process, which can help to market the product in the most effective way. CRM for small business help new ventures to decrease their process cost and increase its sales capabilities to grow.
Effective Customer Interactions
A good helpdesk and marketing team can help a startup team to reach new heights of success. A simple CRM for small business provides different services which can strategies and automate many regular practices of business workflow and help in creating a more productive customer interaction team. With online CRM for small businesses, a lot of activities like lead management, customer contacts and follow up notifications etc are automated which helps service agents and sales team to dedicate more time with the customer than doing daily repetitive work items.
With automated ticket system and multi channel support in the CRM software, every issue created by customers on various modes of communications is tracked and handled by the CRM softwares. Small Business CRM apps can be installed on various gadgets like Mobiles, tablets or laptops which helps all stakeholders to be always connected to each other and provide effective customer experience by giving round the clock support.
In conventional software setups, spreadsheets and manual reports for each and every details needs to be integrated and stored in physical space , which can lead to numerous errors and physical damage to the company's overall cost. With Online CRM software for small business, every small to big details are properly documented and stored in a centralised database which is stored and maintained on a cloud environment. A cloud based CRM for small business will make sure all the stored data is secured and accessible to different stakeholders from a centralised location and is regularly maintained and backed-up without any additional cost to the business model.
With a systematic system of collecting data, everything is integrated in a proper manner with a minimum window of errors and mishappenings. Every lead to sales order details are captured in the proper way, which helps the team members to provide productive outcome of their daily jobs.
Many inhouse Software setups need a lot of hardware and software requirements apart from heavy installation and overall setup investments. These overheads can be easily overcome by using a good online CRM for small business.All we need to do to setup a small business CRM app is to buy a licences version of the software and install it on our gadgets. That's it, and we are ready to go . There are no additional hardware or software systems which are required to use a CRM software for small business.
Everything is stored and maintained by the CRM backup team and customers can use this software without any headache of hardware or software restrictions. Best CRM for startups give a seamless software experience to the company's staff as well as the end customers by providing various cloud based functionalities.
Expense control comes under major highlight for a small scale and start up companies. With fewer resources in hand, these small scale industries can't invest lavishly on huge manpower or vast customer support system.With CRM softwares for small business, these restrictions can be easily handled by providing many automated services which help in reducing not only the manpower requirements but also creates various cost effective solutions for different business needs like live chats, real time location tracker, lead management, sales order and delivery tracking etc.
With CRM for SMEs lot of functionalities are provided to reduce the overall business cost and provide efficient customer services which surely helps in increasing business productivity.
For an SME or a startup venture, keeping a track of your existing customers or prospective clients is a very crucial step for your business success. A CRM for SME, gives lots of features like centralised customer database or contact details, payment history, known issues or concerns etc. All these data are linked to each other and can be fetched from anywhere and in no time from a cloud database setup, this reduces customer response time and increases staff efficiency. This structured information can be used in a multiple way to maintain personalised customer / product or shipment records. Contact database management plays a very important role to keep your customers happy and satisfied during any interaction from customer care team.
Best CRM for Startups have a wide variety of functionalities for quotation management. Conversion of an inquiry into lead happen with sending a quotation to client and quotation management is a quite complex task for any sales or support executive. Quotations will be multiple in numbers and final sales acceptance will be way different from all the quotations, in this scenario you need an intelligent management system to handle multiple quotations and convert final quotes to a sales order. CRM system for small businesses has this special feature to help the sales team and improve your business productivity by providing efficient quotation handling.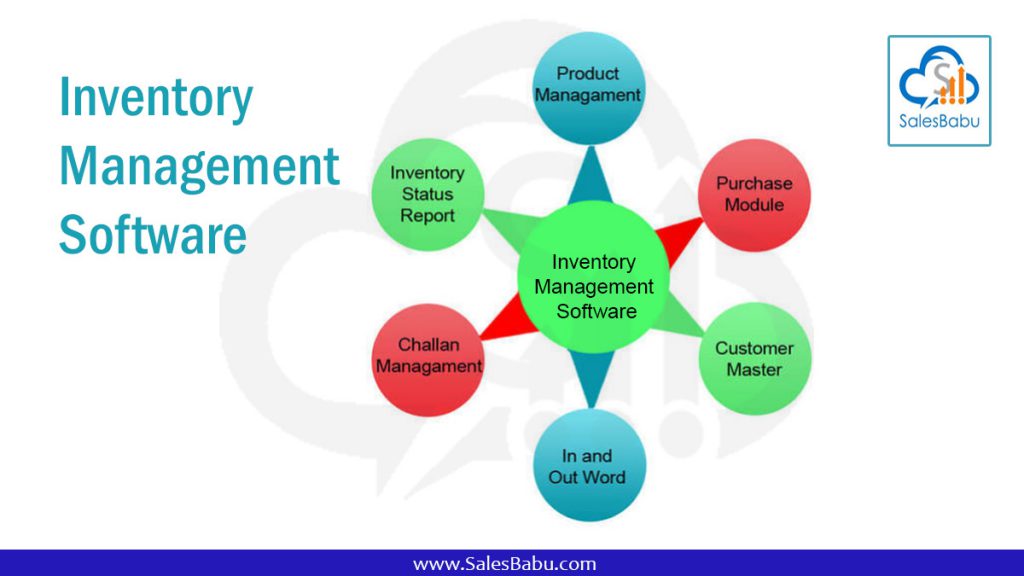 360 Degree view of Inventory allows you to streamline product details, stock levels, and future demands. A systematic inventory system helps the business to keep a balance between the product stocks and the overall demands. This will help in keeping your customer happy and satisfied with a balanced demand supply chain and also keep a track of your growing business needs and make futuristic plans accordingly.
Track and control raw material usage
A good management software like SalesBabuCRM will keep a track of all your raw material and basic requirement for your final product delivery. It helps to track all the different aspects of raw material monitoring like On-time delivery, Reduction of wastage, helps in capital release, Improves collaboration among different stakeholders of raw material delivery, conflict Management during raw material delivery etc.
Print bills of material & Goods receipt notes
SalesbabuCRM inventory management system, keeps a track on the item receipts as well as the good receipt notes. With this tracking system , no one can process order or refund without a goods and receipt notes , thus reducing the chance of error in stock management.These streamline processes help in reducing forgery and avoid mismanagement of company's resources.
Generate delivery Challans
Delivery challans are also called a delivery note. is a critical document needed in the inventory management. Delivery challan is a list of products that are being delivered by the vendor, that is ready for delivery to the customer. Delivery challan is signed and acknowledged by the receiver and is sent back again to the vendor along with the original purchase bill. These challans help in tracking product delivery, have a proof of delivery and items delivered and also authenticate the whole process of delivery supply chain between the vendors and the end customers.
Hence a good and simple inventory software like SalesBabuCRM, which is user friendly and easy to use can play a significant role in increasing overall business performance.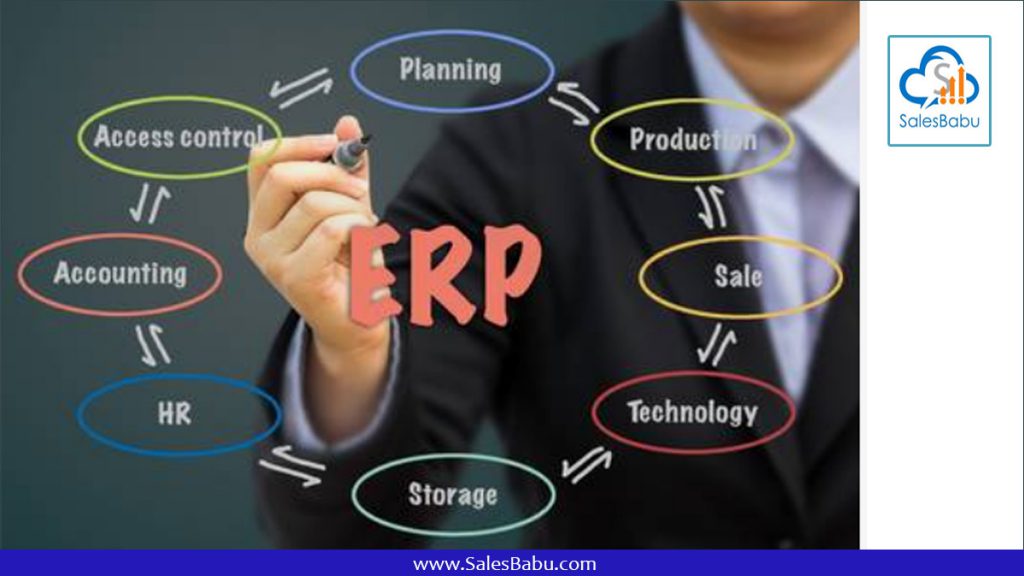 Enterprise Resource Planning(ERP) is a business management software which can automate, monitor,plan,analyze and execute your business processes. There are many functionalities which are provided by best ERP support software like SalesBabuCRM like:
Stock Management
Maintain Inventory Levels
Reduced Operational Costs
Efficiently Manage Customer Relations
Purchase Planning
Manage Sales Scenario
Real Time Reports
Increased sales revenue
These and many other functionalities are provided by a good ERP software to keep your company's business process in place and provide efficient product delivery.
Conclusion:
There are many business solutions in the market but most trusted and versatile softwares like SalesBabuCRM can provide support for all the major aspect of the business model which helps in strategizing and modelling your company's needs. It provides a very flexible and user friendly environment for tracking all your daytoday business needs to take it to new heights of success.