Managing a sales team is no less than a challenge! It is important to focus on the right strategies to develop your sales team and high performance sales team is essential for any business. All the sales people should know about their roles and responsibilities to be successful. They need resources, effective sales leadership, training and sales process management systems.
That being said, the sales manager is the leader of the team of sales reps and has the responsibility to drive the team into the way of success, get all work done and also improve the efficiency of the sales reps. He/she being the manager has to possess the potential and vision to lead them towards the right path.
Key values of Sales Manager
Vision
Motivation
Commitment
Know your competition
Read our blog – Effective Sales Skills Of An Entrepreneur

Few Sales Team Developments Tricks
1) Effective Hiring
You should recruit people who are highly motivated to become successful in their life. When organizations select the right people and train them well, they not only give better results but also stay with the organization for a longer time. Hiring the right people will definitely increase your company's profits and are a direct reflection of your business.
2) Motivate
Do sales meetings with your team and help them to improve where their efforts are lacking. Sales team is the main resource of each company. Give opportunity to each team member to grow. Communicate with your team about business goals and encourage them with rewards. As they can't perform well when they are not confident about doing tasks.
Your employees will look forward at you as you set an example for all your employees. When the leader sets an example of motivator, positive thinker and smart worker your employees will follow you and thus it also creates great motivation at workplace.
3) Training
Training helps your team to perform well. Without product knowledge your sales people can't do sales. Training plays an important role in the development of the team. When your team is confident about the product knowledge they can understand the customer needs much better. Teach them how to handle customers and solve their issues. Tough customers are a part of this process. If you want to be in the business you need to deal with your tough customers.
Want to know on – How to manage tough customers? Click here.
4) Provide Them Useful Tools
Removing repetitive manual tasks provide your team useful tool. SalesBabu CRM Software is cloud based application which helps organizations to track sales force activities and streamlines the sales process. In a click they can access their daily tasks and maintain customer details. With the help of this software they can easily make a list of potential clients.
Cloud CRM acts as an organizing tool for the salespeople. It gives the sales reps all the required data at a single platform. Your sales reps will not have to spend time on manual recording. You will also get an idea about the customer's preferences. The Online CRM application gives a 360 degree view of your leads. visual representations can help you to figure out the working and also helps you to identify the problem areas. Thus,  cloud CRM system makes your sales rep's work much quicker and smarter. 
5) Drive Competition
Creating competition among the sales team is one of the best sales management strategies. Some of the tips to create successful competition are:
Keep it much simple: During the competition try to focus on one goal. Also, make sure that the rules of the competition are very much easy to understand so that your sales people will be able to easily participate.  
Define a clear goal: If you want to improve your customer services, then increase the volume of the sales or simply survive the sag periodically, you should first clearly communicate the contest objective to your sales team.
Have fun: Much of the chances are that your salespeople will have natural competitiveness. Encourage the salespeople in a very friendly manner and quips around the competition to make the competition more fun and interesting. 
6) Establish Good Company Culture
Having a strong company is always very much important and the importance of this has become increasingly important for employee satisfaction. Some points to improve the culture of the company are:
Showing some appreciation to the sales team on a frequent basis
Celebrate achievements of the employees
Create a positive physical and social environment
Organize some events and competitions to keep the salespeople more excited and engaged about coming to the work.
10 Reasons Why Salespeople Want Online CRM Software?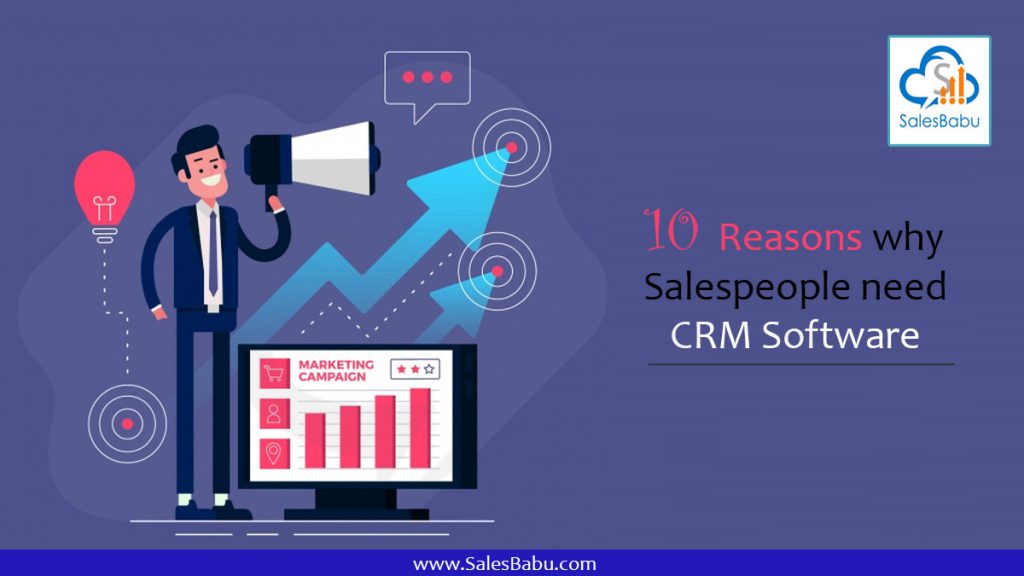 Centralized data storage
Spare time to plan and manage
Easy activity reports
More organized sales leads and opportunities
Update Sales force information anytime
Increase new Sales from existing database
Rationalize your sales cycle
Get closer to your customer
Cuts down the repeated task and saves time
Save Money on Operations and Increase Sales


To know in detail, read our blog – 10 Reasons why Salespeople need CRM Software
New Generation Technology!!
Cloud based CRM software – Online Task Management Software increases the number of qualified sales leads which you can distribute to sales team. Sales Managers can closely keep an eye on every salesperson. Sales team can effectively focus on every lead and you are able to win/ loss analysis which helps you to understand why you failed to convert leads to sales. With the help of online CRM software you can attract more and more prospects and customers. You can also learn more about their needs and requirements. The online CRM software monitors the purchase history of the customers and lets you view the order status.
Thus, the online CRM software provides overall business information in a single click. The application is certainly a new age expert solution for all Sales related worries. All you need to do now is, choose the best CRM software in order to work smarter and accomplish your goals. You can request for a free demo at our website https://www.salesbabu.com/. Get SalesBabu Online CRM system which is basically a cloud CRM now as we believe in quality.



5) Goals
Sales people are revenue generators; they only need correct guidance and sales tools. Set challenging but achievable goals for them. Team building helps you to reach goals. Track the progress of goals. Goals give clarity about everyone's responsibilities and roles.
Sales team development is a never ending process. There will always be better tips, strategies, new objections to overcome, new technologies and competitors etc.