First step for any small scale or a startup business is to create a good customer base, which will not only help them to grow as a business but also act as a good marketing agent. With great customer relationship team, every small scale company can take their success to new heights.
Developing companies can leverage numerous strategies of a good CRM (customer relationship management) softwares like SalesBabuCRM, to improve and organize its overall customer process management.
Once we venture into a new domain and start our own company, there are many hindrances due to lack of manpower, real estate and finance. A simple CRM for small businesses understands these limitations of a small scale industry and customises its strategies and policies accordingly. Best CRM for small businesses, gives a direction to small scale and medium enterprises by managing their data and creating a systematic environment for their routine work.
Let's understand some of the main advantages of using a cloud based CRM software for small companies.
With mismanaged and unstructured mode for book keeping your contact details will definitely not keep your business model in place. A good online CRM for small business will keep a track of all your customer data by using a centralised database in a cloud environment. Every trvivial to important details related to your existing or prospective client can stored and managed using a CRM application.
Various advanced CRMs for SMEs like SalesBabu CRM uses duplicate checking intelligence, which is helpful in eliminating duplicate contact records and maintaining good health of your database by removing any unwanted entries.
These contact details can be used from anywhere and at any time of the day by various stakeholders like service agents, sales or marketing team for their daily tasks. With a centralised database for contact details, sales team can approach clients with their complete information and give better customer experience. Also, these database can keep a track of old and prospective clients who can be notified or contacted with company's new or upcoming product details for futuristic business strategies.
Automation: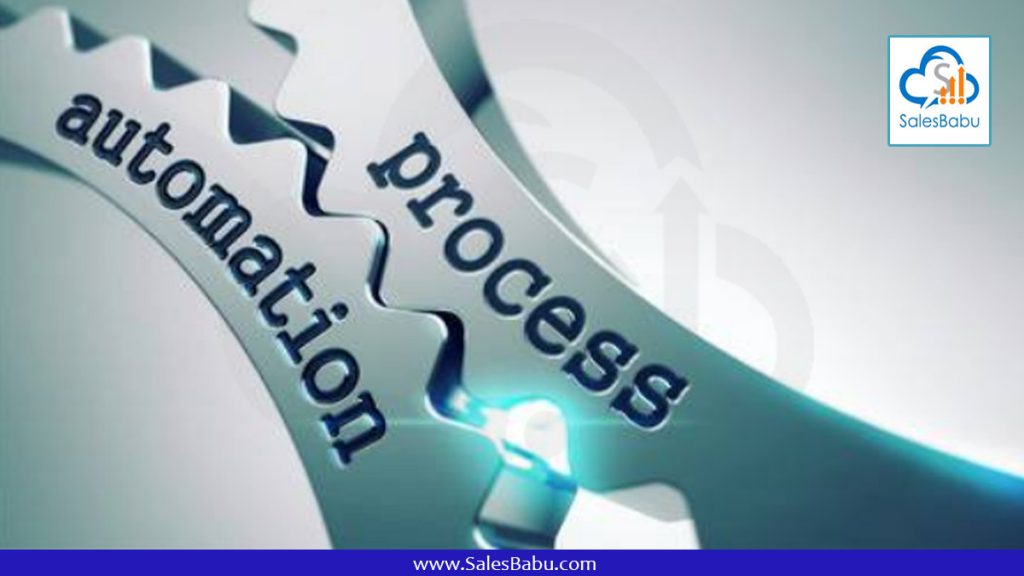 Automation is the key to a successful business in today's world of technology. Small scale companies need quick solutions for converting leads to prospective clients. With various tedious and repetitive tasks for converting a lead to customer like lead creation, report generation, sorting onboarding issues and continuous customer updates etc. can be very time-consuming.
A good CRM software for small business can automate all these regular tasks and save considerable time for service and sales team, which allows them to focus on more important activities while dealing with customers.
Various automations of sending emails or payment status updates and delivery tracking etc are included in different CRM softwares for small businesses which helps them to minimize manual intervention and increase overall productivity of the team.
Creating reports and metrics can be a tricky and time consuming activity for small scale businesses with no automated system to invest on. A lot of manpower and resources are needed on regular basis to generate various metrics and data reports.
However, with CRM systems for small business like SalesBabu CRM, report generation is just a click away. Many inbuilt reports are provided by this CRM software which helps in creating transcripts and statistics for the company on daily basis. Along with these inbuilt reports, users are given facilities to create custom reports which can be tailored as per their work requirements. Users can create charts, lists, and graphs and all the information is real time!. These report user interfaces are very intuitive and easy to use which helps sales and service agents to create these metrics in no time and increase their overall day-to-day productivity.
Users can easily track company progress, view sales pipeline report, create customer delivery metrics, complaint reports etc with just few mouse clicks. These reports can help companies to track their delivery and sales more efficiently and plan for better futuristics policies for the company.
Use Data for More Targeted Marketing Campaigns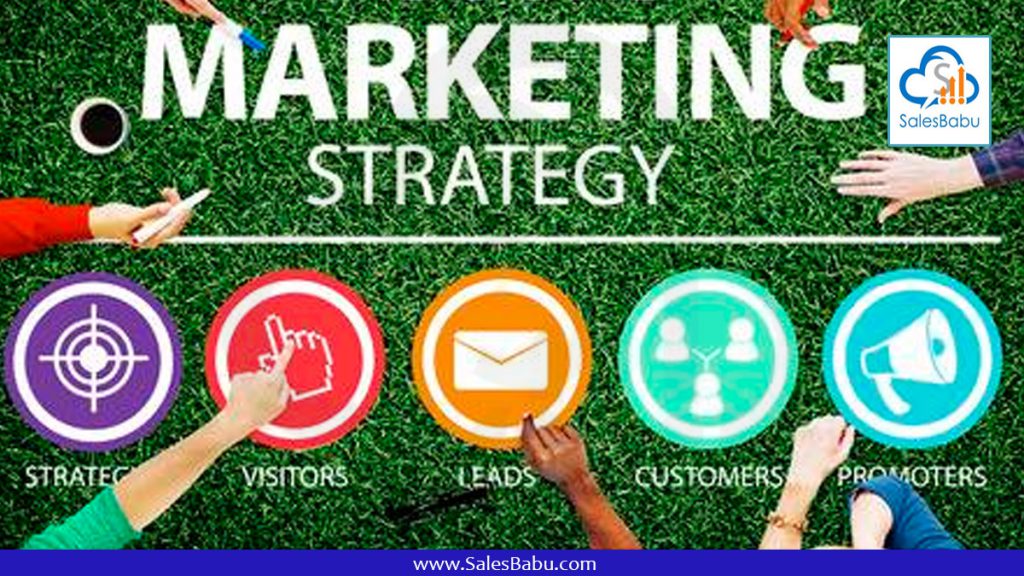 With a growing business, your company receives and stores lot of complex relevant data each day. Without a good CRM system for small businesses, it is almost impossible to sort through all this information.
This vast amount of customer data in CRM systems are a gold mine for your marketing department. It can store information such as a customer's purchase history, buying patterns, and preferences giving marketers a deeper understanding of each customer.
It can even hold personal information such as a customer's birthday which helps marketers create more targeted marketing campaigns. For example, by using SalesBabu CRM, you can create automated notifications to send customers an email with promotional offer on their birthday.
You can easily organize and categorize leads, contacts, and customers to create a various mailing list to make each email campaign more relevant to your audience. Many marketing strategies can be made according to different type and region specific customers to make marketing campaigns more productive for the stakeholders. Numerous reports and location specific filters can be used to get the list of target customers and help in creating a more efficient marketing strategy.
With best CRM for small business like SalesBabuCRM, numerous inventory and ERP services are also provided to the clients to manage overall business requirements from inventory stock tracking to the marketing and sales department.
Today's modern day customer need immediate response and need to be well informed. They demand fast and accurate information allowing them to make decisions faster than ever. In order to keep customers happy, organizations are continuously looking for ways to make transactions more convenient and easy for the customer.
By enabling sales representatives and other users to have mobile access to CRM while out of the office ensures that they have all the information they need while they are out in the field meeting potential customers.
Live location trackers in SalesBabuCRM software helps to track every sales and Service agent while on the field to keep a track of their productivity and keep them connected all the time for any change in plans and customer updates. This helps in providing flexibility to customers to serve them on their desired time and convenience.
It helps to create a environment that supports information sharing and collaboration. If a sales representative needs a document from another employee, they can quickly and easily send and share files through the software support. They stay connected and productive wherever they are.
Access to CRM on a tablet or smartphone allows you to be prepared for every appointment, update tasks, quickly enter customer data, add new contacts, accounts, leads, opportunities and many more in real time with minimum delays and time lags. With CRM softwares, all you need is a small business CRM app on your gadget and you'll be up and ready to go.
This on-the-go customer support functionality of a CRM software gives lot of flexibility to the service agents and sales team to stay connected and keep a work life balance which gives your business a team of happy and satisfied employees.
Integrate CRM with Email
Integrating SalesBabuCRM with your email can be very effective for your regular interactions with customers and prospective accounts. You can easily track emails, link them to leads or opportunities in CRM, and share valuable information with colleagues. This comes in handy when you are working on a prospective lead or new business opportunity with a group. You can share emails and important communication between your company and the client and will keep all stakeholders well informed.
One of the many benefits of using SalesBabuCRM integration with any email chain is that the systems integrate so tightly that users don't need to launch any additional applications to send and receive emails from different parties.
Numerous automated email and SMS notifications are used in various CRM softwares for small businesses which help in updating various stakeholders with Quotations, delivery status ,pending payment details etc.

Enhanced, break-free communication
CRM softwares for small businesses can help you provide excellent customer support to clients by maintaining their communication history. With all the data and interaction history tracked in the system, each service agent can understand the customer issues seamlessly and provide overall details while interacting with the end customer.
Cloud based CRM for small business keep a track of all contact details along with individual payment history and delivery status etc in an integrated database which is located in a cloud environment. This setup helps service client to fetch every minute details about the customer and give them a detailed view of the services needed. There no follow ups or repetitive queries which are sent to the customers for regular updates and helps the company as a whole to provide a productive and smooth customer interactive communications.

Conclusion
SalesBabuCRM is a powerful business system. If implemented properly and rolled out strategically, it can have significant benefits to any organization. With various functionalities to provide from tracking leads, quotations, sales orders, contact details, communication channels, configuring and managing your delivery timelines to customer care services, everything is covered under a vast umbrella of SalesBabuCRM software support. You name it , SalesBabuCRM will have it. If your small scale business is lagging behind due to mismanaged and unsystematic processes, then it's time for you to leverage the advantages of the most trusted CRM software for small businesses. Best CRMs for startups provide various customised functionalities which will suit in the budgeted investment cost of a new venture and also provide a sure shot formula of creating a well organised organisation for unbeaten customer and product services.