Productivity and improvement are interrelated to each other. Every organization wants to improve their productivity and ends up making numerous strategies for the improvement of the organisation. Implementing some changes or strategies in the businesses can improve the organisational activities.
So, what is productivity?
Productivity is the measure of efficiency in converting useful outcomes. Productivity is the result of the way a business firm operates. It includes business process, human resources and equipments.
Read our blog – Follow the rules of productivity
How is productivity related to improvement?
Focus on the essential tasks
Figure out the important tasks and complete them on time. Make a list of to-do list and do one thing at a time for perfection in it. When you manage your tasks correctly work strain will not become hurdle for you.
With the help of CRM Software you can easily track all the important tasks and can assign it to anyone.
Payment collection reminders, pending sales order reminders and daily sales activities you can track and manage in this software.
It keeps you updated about each lead status.


Set Goals and Work Hard to Achieve Them
Setting goals is an important part for any business organization. Be realistic and specific about your goals. Execute your plans and work hard to achieve your goals. Daily review your goals once a day. Measure your performance and improve where you need to do extra efforts.
Talk to Your Team
Provide complete training to your team to enhance their productivity. When you have a strong team, your business will get profits. Encourage them by giving positive feedback, appreciation, rewards and incentives, when they do something good. Always support your team and guide them when they need your help. Give them the right tools to use for better management and productivity. ultimately, ensure that your employees are enjoying their work.
Take Short Breaks
Short breaks improve both productivity and concentration. Do some light exercise and take a quick break to relieve stress at work. Stay cool, calm and well rested to be more productive. Avoid all the distractions at work.
Use Right Tools to achieve more
Providing the right tool at the right time can do wonders for your organisation. Put your energy and efforts in the right direction to take your productivity to the next level. Cloud Based CRM software helps you to make your work easier and keeps you updated about sales orders, new opportunities, sales calls, meetings and appointments etc. Cloud computing technology is the best way to share information from anywhere. SalesBabu Online CRM Software accurately tracks sales performance of the employees. 
Some of the factors that improve productivity :
Use technology to streamline your operations 
In particular, for small businesses, industry-specific technologies can improve how you run your business. For instance, e-purchasing systems will open up the field of potential suppliers and offer more competitive pricing, as you are no longer restricted to use the local merchants. A smart inventory control inventory system will help you to reduce the inventory levels and also stock-holding costs. Different businesses require different types of technology, so it pays to keep alongside the development in your industry. Attending some of the trade shows is a very good way to the network, as the software suppliers will often make their products available to attendees.
Boost the resources through outsourcing 
In your growth cycle at some stage, you will reach a point where there is more work than your team can comfortably handle, but not enough that you can afford to hire the higher additional members to the staff. Outsourcing could be a more cost-effective way to make productivity gains in this situation.
Before you get started to analyze what areas are driving more costs in your company such as payroll, marketing, logistics, IT, or something else. You should know which functions are taking up too much time and which are increasing your expenses. Start outsourcing all these areas and you will be able to free up some time to focus on the core business areas that are generating the revenue.
Why CRM is a right tool for your organisation?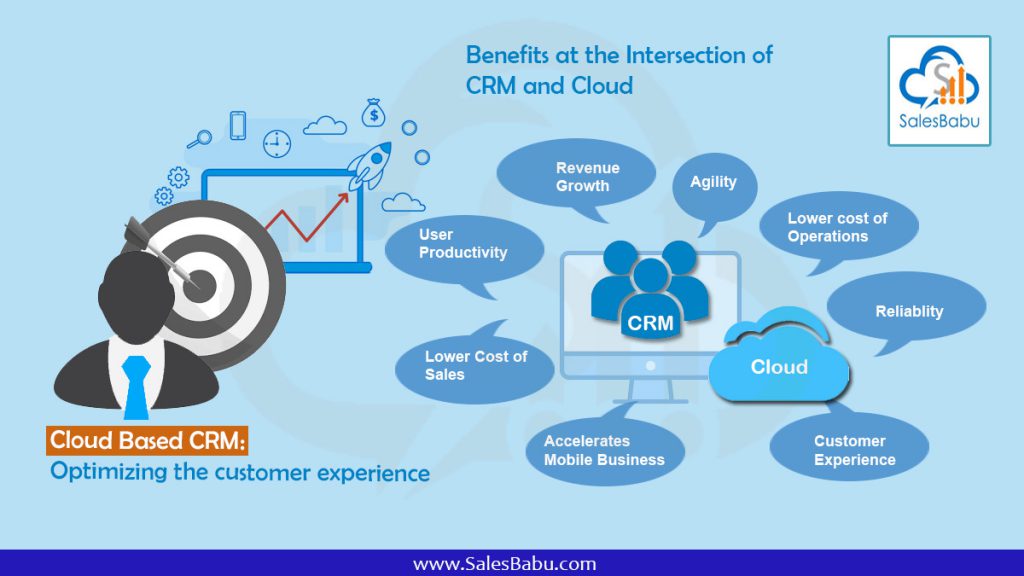 1. Scalable
It offers the ability to scale their computing resources when required. Your CRM system can grow as per the growth in your business.
2. Cost effective
Implementing a cloud based CRM software is a cost effective business strategy as there is no requirement of any hardware or software system. It eliminates paperwork and ensures easy sharing of data among different levels of the management.
3. Modernized and upto date
CRM in Cloud computing incorporates the latest developments which make it even more better platform for data storage, data centralization as well as data communication.
4. Easy to use
The CRM software comes with an user-friendly interface which makes it an easy to use system.
5. Easily accessible
CRM software can be easily accessible from any part of the world. You can also install the CRM app in your smartphones or tablets as per your convenience.
6. Time saving
Implementing a CRM software in your business eliminates the wastage of time on unproductive tasks. With the help of automation, employees can work smartly without putting in extra efforts for unproductive tasks like manual data entry, report making etc.
7. Flourish brand image
A CRM software is ultimately a business tool used to maintain good customer relationship amongst customers. And with the implementation of CRM software you can create trust and loyalty amongst your customers. Thus, it undoubtedly contributes to the flourishing of brand image.
8. Enhances customer relationship
All the dealings from sales to services for your customer is done using this software. By understanding the needs and expectations of the customers, the company can improve itself to a much better brand in the market. It not only lets you understand the condition of the customer but also lets you know about the continuous feedback from them.
9. Smooth management of business activities like sales, marketing, customer service etc.
The CRM software provides automated features and functionalities such as – Sales Force Automation software
Sales tracking
Lead tracking
Sales forecasting
Market automation
CRM analytics
10. No manual recording
You can make use of the CRM software to make notes or remarks, set reminders, create follow-ups, work order assignments, prepare reports, track the sales reps and many more to be listed.
Read our blog – Why CRM Software?


Analyse Your Process
You need to correctly define the sales stages in the CRM. Knowing which sales stages you require in your sales CRM pipeline is the initial step to move your customers through the sales funnel stages.

Analyse your sales process and you can get more from your team. When you analyze and track sales performance, you can get a good understanding of your process and also understand where you need to put in more effort. Successful sales execution strategy is vital for any company as it drives profits and revenue. Measure your sales performance, get insights into pipeline, analyze lead to conversion cycle and also analyze the effectiveness of the campaigns etc with a CRM software.