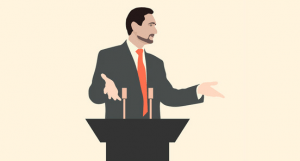 The first opportunity at the first job is exceptionally exciting, blending a feeling of anxiousness with bountiful confidence and zeal to prove oneself. Sales opportunity brings a lot of challenges and responsibilities of amplifying the success ratio of the organization, with a focused approach to understand customer requirement and tailor your product to the customer needs. Are you going to give your first sales presentation to the client? Congrats….  And do give your best to don't miss the opportunity.
While giving your best in your first opportunity, there are certain recommendations that can give you an added advantage. Let's discuss them here ….
Develop A Thorough Understanding Of The Product 
This is the first and foremost step towards a successful sales closure. You need to give complete attention to all products in your bucket. You should know the features, the process flow, and the added advantages of using the product and so on. Your knowledge should be sound enough so the later you could convince the customer
Understand Customer Requirements With Due Intelligence 
If you are not understanding client's requirement, there is no point of providing a suitable product to the customer which can satisfy his needs. So give time and patience to understand your client's requirements.
Give Adequate Solutions To Clients Queries
If your knowledge is through and you have well understood the client's requirements beforehand, you can easily give a correct solution to all the client's queries. Client satisfaction is based upon the solutions offered by the sales person while having product demo.
Prepare Your Own Solution Bank
Many a times, you might get stuck in some of the queries asked by the customer. You might have to take your senior help. Such typical questions periodically are faced by freshers. It's a good approach to prepare your solution bank to all the difficult queries so that you have your knowledge bank ready for future reference. This approach can save a lot of time and can improve your productivity
Be Confident 
The ultimate and the most essential ingredient for success is confidence. Be confident while giving presentation to the client and keep your points without any hitch. This improves your success chances 10 times greater.