While you are sitting at your desk, enjoying your morning coffee after you have just arrived at the workplace or office. All will be well and good until you notice a huge stack of documents and papers that are lying on the corner of your table or desk. You will then instantly realize that today is not going to be simple or anything near easy. You will start thumbing through the pile of papers, full of important tasks, events, and job schedule issues or complaints, work orders and their management, and snapshots of the texts and emails between your providers, dispatchers, and field or business technicians. This will definitely sound like a matter of nightmares. But you need to start taking advantage of field service management software and application along with its potential features, this is more likely your reality.
Field service management (FSM) software and the field service management solutions and its applications which are also known as the field workforce management and functional software, is a solution for most of them that manage each and every aspect of the field services from a central collaboration and interface. Since all the important data and information of your customer and prospect is in one single place, you will never have to look very far while creating important schedules, reviewing the work history, and analyzing or understanding overall business organization or company production or performance. Field service management software and field service management software cloud will also provide sophisticated communication software tools to relay the important information between the business field and the workplace, office. To complete all the important tasks and goals of a business, field service management software and its solutions will be equipped with a good number of potential features, which will be taken in depth in this section.
Read our blog – Ten Field Service Management Challenges and How To Solve Them
Key Features
There are a few important and potential features of a field service management software where basically each and every field service management solution and Service call management software will contain, as these potential features will make up the core business functionality of this type of business software. But you need to keep in mind that there are many field service providers out there who will be offering different and varied packages, business add-ons, billing and pricing plans, and many more.
One thing that might be considered standard by one business vendor might not be what is being considered at the top level or good standard by each business provider on the global market. While you are able to expect the following basic and important features in most business software systems, you need to make sure to do important and diligent research and analysis to make sure that your vendor will offer all the important and potential features for your business requirements or needs. You need to make sure to use the best and important features of the field service management software and the Service call management software along with the Field service management solutions for your business to run very well with many benefits and success.
Some standard field service management software potential features include the following:
Job Scheduling and Dispatching
In order to run a simple, smooth, and efficient business organization, you will have to be on top of your business schedule all the time. If you are not going to do so, you will have to find yourself in a good and constant game of quick and catch-up trying to resolve the customer problems and issues that a bad business schedule might cause. For example, a business technician's sick day could mean rescheduling and redoing things and several jobs at the last minute. As this is a stressful task or goal with just a simple pen and paper with documentation, field service management, and scheduling business software will make it quiet, easy, quick, and simple.
Depending on the current business system, a Field Service Management software and its applications might take certain important factors such as stock availability, business skill level, and the geographical location into business account while assigning tasks and jobs. Some business systems and software tools will do this automatically while others make use of an algorithm to suggest the business technicians for certain important jobs. Afterward, once they are all scheduled, your business technicians will automatically be notified of what and where that next task or job is being scheduled. With the use of the best management software for field service and After-sales service CRM, you will be able to achieve automation very easily and support job scheduling and decrease scheduling issues and problems.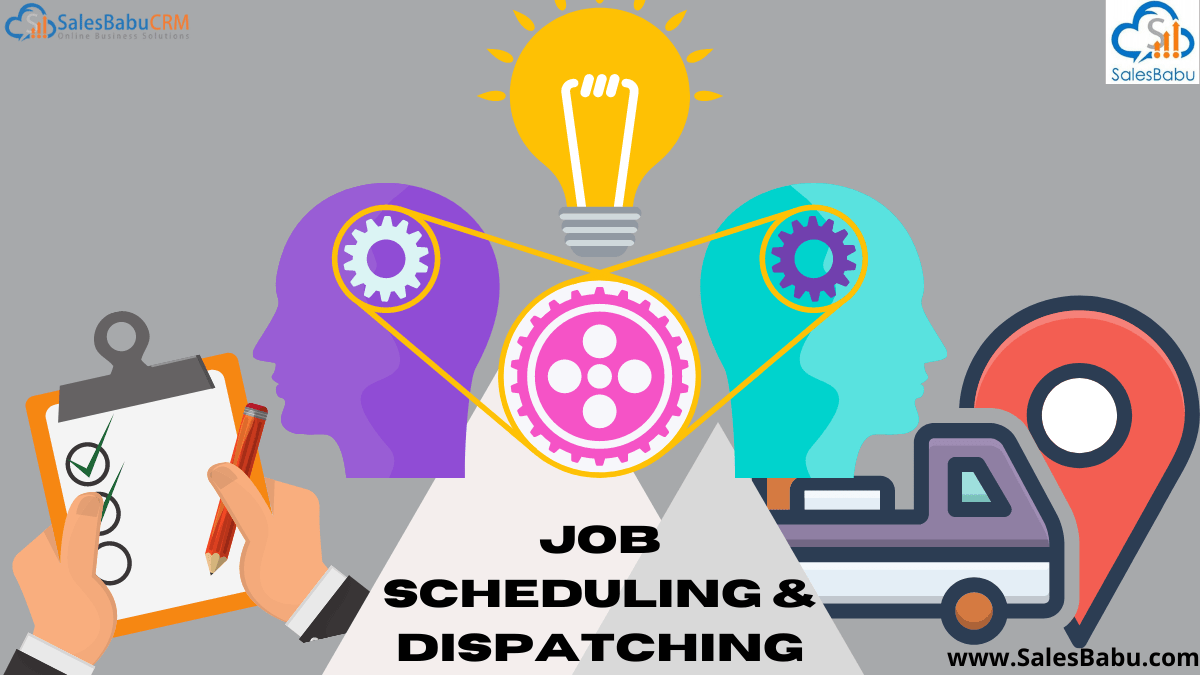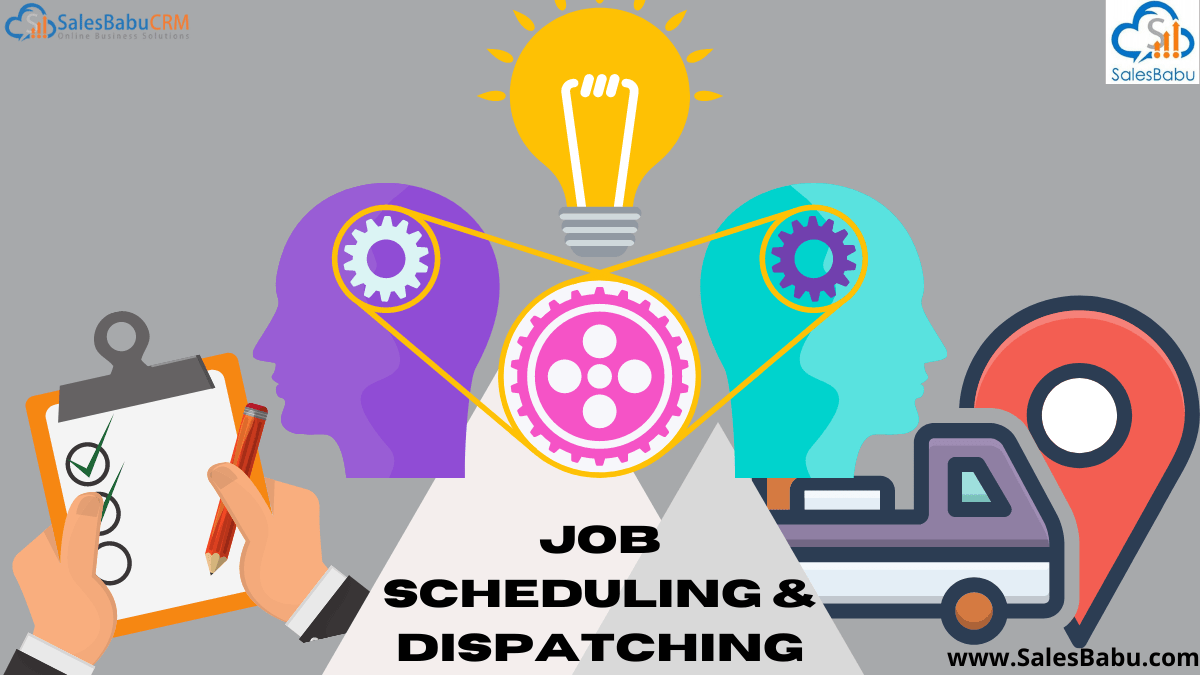 Read our blog – What is Field Service Management Software And Why Does It Matter?


Work Order Management
Work order management is very important and it is a standard and potential feature of field service management software and field service management software cloud that will streamline the business process or operation and eliminate chaotic situations and confusion. After work or job is received and assigned to a staff or technician, the business technician who was assigned the job will be recorded on the business work order, so each and everyone will be able to see who was responsible for accomplishing it.
Further in the future, this potential feature will allow business and field technicians to document and record their work at a particular business job. Technicians will be able to take important points or notes, you must be able to record video and audio, and take important pictures and photos. In this way, many important details of the work will be easily accessed and recorded by office and business staff or different field technicians in the coming future with no problems and worries of worst handwriting or lost notes.
Hereafter your business technicians will complete a business job, they will be able to mark it as such in the business system or software. In this way, nobody will have to question if a particular task or job was actually being completed or not; all they will have to do is completely check the business system to see the field status of all of your business work orders. And even after the business work orders are accomplished, they will be saved so that you can view them later on if it is required. But you will have to double-check what your provider's database or data storage plans might look like to make sure that you will be able to access paperwork and documentation from as far back as required.
Read our blog – A Comprehensive Field Service Management Solution
Mobile Access
Just as everything might either have or it is moving to the system of the digital realm, so too is everything is completely moving to advanced technologies of mobile. However, due to the potential nature of the best field service management industries, systems and software will often provide an advanced mobile-first collaboration or interface. Just about every advanced feature of the cloud-deployed system software has a mobile field technician application that will provide good access to all of the business system's most important and potential features. Using a business system's mobile field service management application and Field management system along with Management software for field service, your business and field technicians will be able to view their current schedules and receive business dispatches on their mobile phone, in addition to this process of marking work orders as achieving as soon as they complete the task.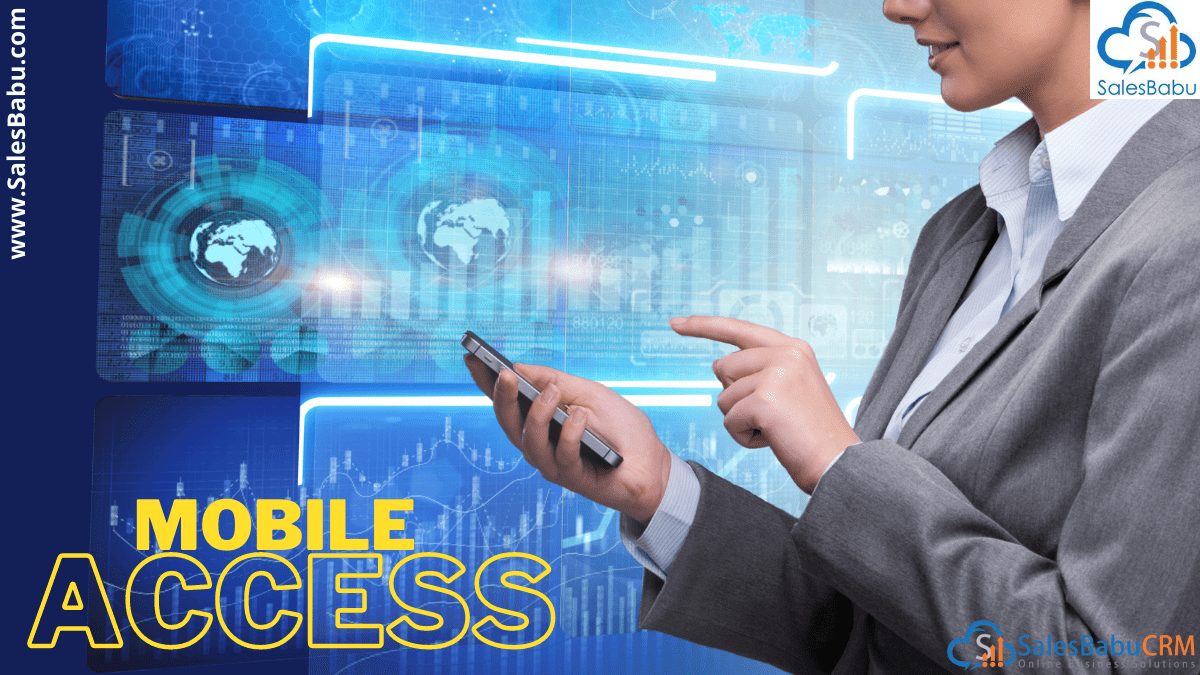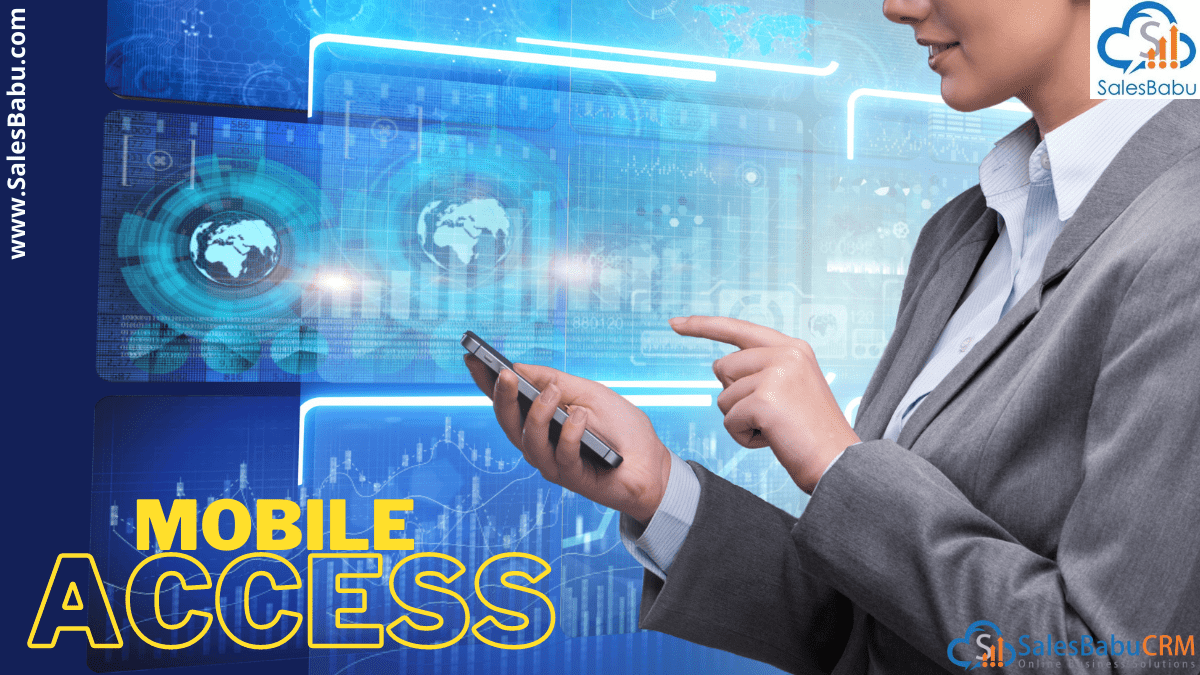 Read our blog – Negative Technicians – How They Affect A Field Service Company's Reputation


Inventory Management
Field service management software and After-sales service CRM will also help in your asset business management efforts and by monitoring the business inventory of the parts your field technicians use on a daily basis. Since your field and business technicians will likely use many of the same business parts to complete various goals and tasks along with repairs, you will need to make sure that those important parts are well stocked and arranged at all times. Field service software and business applications with parts inventory management and its potential features will help you monitor those business inventory levels.
The system and business record whenever a field technician uses a half, which will keep a real-time record and documentation of your business stock. Many business providers will send an alert once the business inventory for a certain part reaches a certain level, so you must always know when you might have to order more. However many business systems collaborate and integrate business analytics with their field inventory software systems to create demand forecasts. This will give office staff and technicians an insight into which parts need to be used the most.
Reporting and Analytics
A feature of the FSM software that is important for workflow and management is a reporting element. Information like technicians productivity depending on their scheduled appointments, appointments according to the type of product and an average length of service can all aid the business promote their operations. There are other FSM software features that few companies tend to find helpful depending on their requirements include tracing of company vehicles and project management.
While planning your field workforce process, receiving work orders and collecting customer information along with the feature of tracking your field service analytics to make sure of efficiency of your field workforce which helps to forecast demand or rapidly swap to the priorities based on real-time data. Hence, with such field service analytics, reporting and business intelligence you can efficiently calculate your field service operations along with organizational goals.
Therefore, a field service management software delivers an automated, on-time field service analytics and reporting that supports you rapidly tracking your important field performance indicators and complete field service operations. Straight from decreasing travel time, optimizing field work order capability and leveraging forecasted drive time information for fuel expense savings to better tracking mileage for compliance purposes, such software authorizes you to calculate, trace and analyze your complete field operations processes.
Conclusion
The field service management software features have many advantages that will help your business organization and team to make sure to run well and achieve many tasks automatically. It will reduce human error and it will make sure to run a business in a smooth way. Each and every feature of the field service management application will help your business run really well and gain success.