Customers are the key to any successful business. Since they are the important aspects of your business, it is solely your responsibility to make sure that your customers and prospects will receive the best and positive experience and a smooth journey with your business organization. In the current days, people are very clear with their requirements and needs. As a business person, it is you who should satisfy your customers and keep them happy by your brand, products and especially your service. The main requirement in the current days is to be proactive with the customer services that you are providing.
With the advent of the latest technologies and interactive social media platforms and other advanced modes of communication for your customers and prospects to get in touch with your brands and products, people will expect that your business organizations will be more clear and transparent about your business operations and services. In a research, it was shown that customers expect brands to know about them, with a majority of them expecting consistent and the best customer services across various communication mediums.
To provide the best ever customer services, you must use the trending and potential system, CRM software. It has many potential features of the customer complaint management software, and online technologies such as the online customer management system, and online customer complaint system that will help you access the software from anywhere. Hence, with the proper use of one of the best CRM software, the SalesBabu CRM software, you will be able to provide the best ever possible customer service to your customers and prospects.
Read our blog – Integrated HelpDesk – 5 Ways CRM System Facilitates Customer Service
Potential features of a CRM software
Flexibility: The various scalable options that are available within a CRM solution will allow you to work at your own comfort and solve every customer-related issue at any time.
Managing the business workflow: The automation options available in a CRM solution will allow you to automate many business tasks to speed up your business workflow effectively.
Contact Management: CRM software allows you to segment and manage your customers and prospects.
Social CRM: A CRM software has integration features for improved services of the social networks.
Analytics: This potential feature of CRM will analyze the performance and help in improving for better customer service and business.
Customer Services: It has effective and efficient customer service features and characteristics that will help you provide the best possible services to your customers
Easy to install and use: It is easy to install and is a user-friendly platform.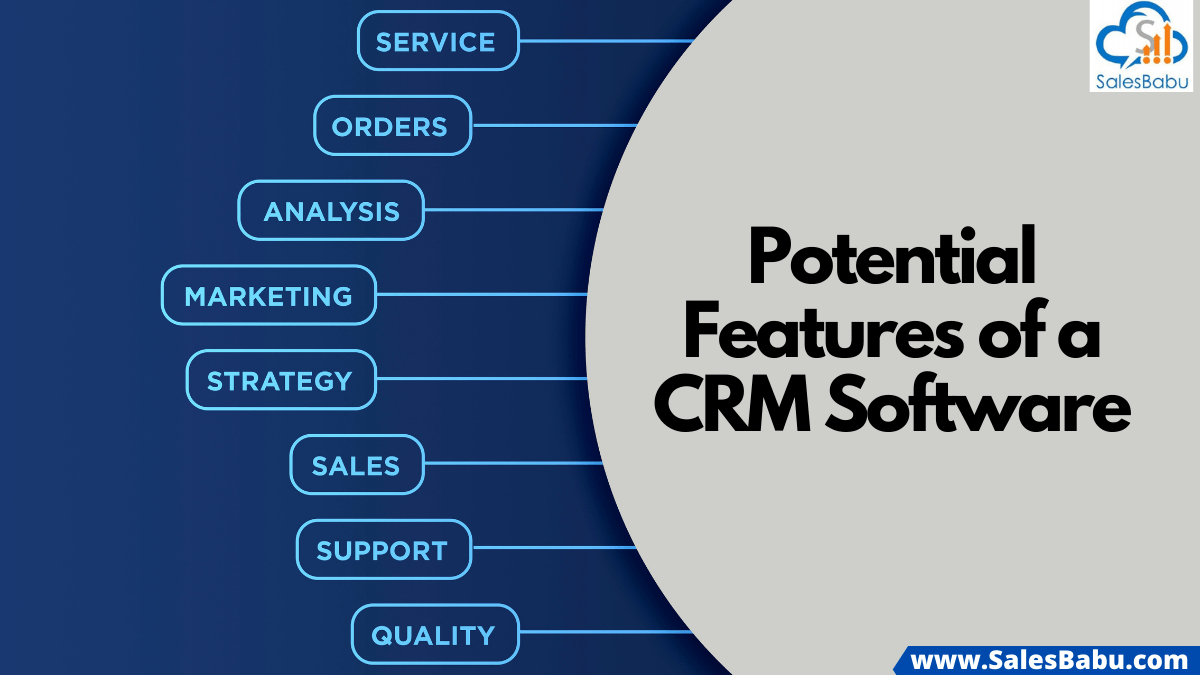 Read our blog – The Future of Customer Service Support Software and Why Your Business Should Care


Customer Service CRM – Best Practices To Follow In 2021
Artificial Intelligence Supreme
The trending technologies and features of artificial intelligence will help increase the potential abilities of CRM software. Many smart tools are used in the field of automation, quick service responses, and predictive analysis, etc. It will allow your marketers to effectively analyze, research, and understand the behavior of your customers and prospects, with data-driven predictions on customer purchase decisions and interests. This will allow the marketers to intelligently assign tasks and targets to attain more effective business workflows. This also offers data-driven predictions on your revenue system that is likely to be generated in a given future timeline.
Social CRM
Mobile phones are being used widely every day across the globe. People are increasingly spending a lot of time on their smartphones. Hence, it is understood that the companies must invest more in social media and email marketing venues. Social media management equipment and social CRM tools must be adopted extensively by every business organization and company. When your business organization adopts the use of social media technologies and trends, you will be able to get connected to your customers and prospects more easily and effectively. With the proper use of the social networking features in CRM software, you will be able to create a strong bond with your customers and prospects for a long period of time.
When you create a strong relationship with your customers and prospects, you will be able to increase your sales and run a business successfully in 2021. Hence, adopting the latest social media technologies is very important. With the use of trends such as web-based customer management systems, online customer management systems, online customer complaint systems, and online complaint systems, you will be able to accomplish the customer service duties even more effectively. With our SalesBabu CRM system, you can achieve all the above tasks as it comes with comprehensive features that help your business run well and gain success.
Read our blog – What Is Customer Service | SalesBabu CRM
Holistic CRM solutions
Holistic and potential CRM solutions are widely being used everywhere across the globe and are gaining popularity. One of the best CRM systems is the SalesBabu CRM that includes various potential features that help your business offer the best customer service. It will effectively integrate sales, marketing, customer relationship, and customer service efforts and allow working on a single CRM platform. The ability of the SalesBabu CRM software to combine social CRM, customer service CRM, etc. will give marketers an efficient and effective platform that will allow you to manage different segments of your customer's journey easier.
Business workflow automation with CRM
Many business organizations and companies are adopting CRM business workflow automation tools and features so that they can boost their overall CRM efficiency effectiveness which means that marketers are starting to recognize the importance of optimizing business workflows with a perfect blend of automated tools and manual processes to gain the complete benefits of CRM systems. Whether it includes social CRM or customer service CRM, the use of automation features and tools to speed up the important tasks is definitely the wise choice to move forward in the market. With the help of the CRM latest technologies such as the customer complaint management system, web-based customer management system, and online customer complaint system, you will be able to accomplish the task more easily. Hence, with the proper use of the SalesBabu CRM software and its effective tools of online complaint system, you will be able to provide the best customer service in 2021.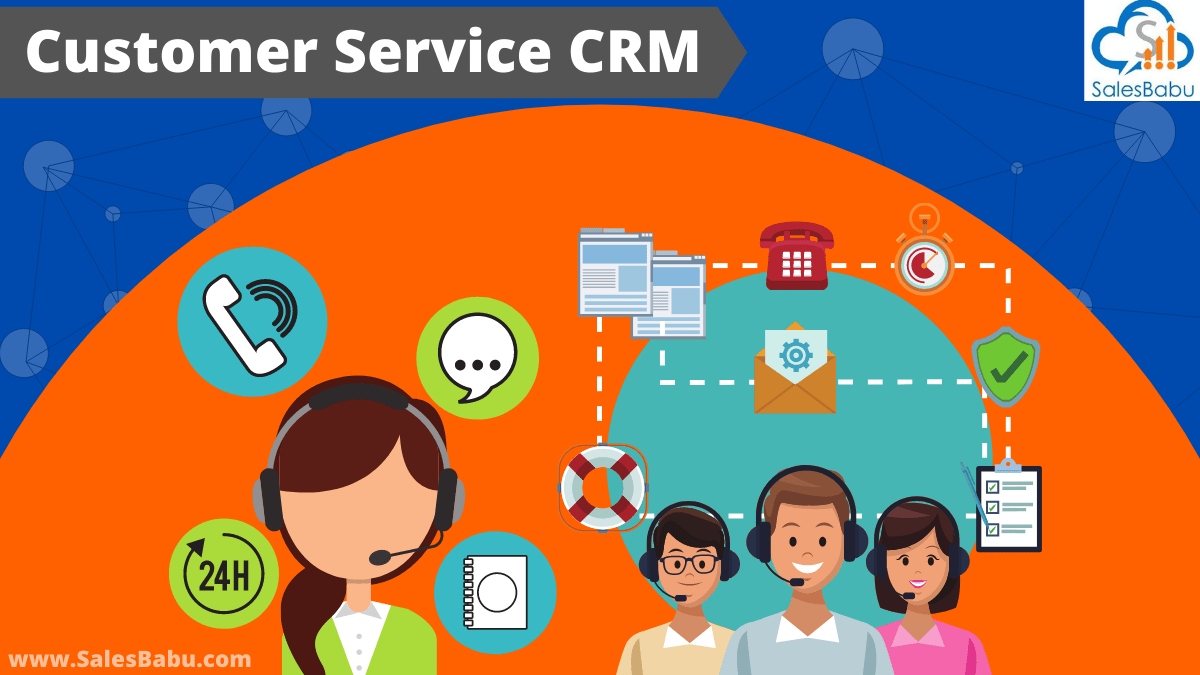 Read our blog – The Importance of Customer Feedback in Customer service and support


Mobile Optimization
Mobile-based CRM systems are one of the trending technologies of CRM and are high in demand now, especially because of the increased use of mobile phones by customers across the globe. Mobile integration is the best way to facilitate continuous and smooth conversations with your customers and prospects online. This will help your team members and employees to stay active and prompt the receipt of customer queries, issues, feedback, etc. When it comes to the potential customer service CRM, the need and necessity for mobile-based solutions are very important and as good as having the majority of customers and prospects use social media to reach out to your brands and products. Hence, with the best use of CRM with social media integration you can achieve the best customer service CRM.
Integrating CRM with IoT
IoT is the latest technology that has been evolving rapidly over a few years. IoT is a technology that refers to a network of devices combined with sensors and connected to the internet, integrating this technology with our CRM will be very beneficial. This includes a constant and continuous exchange of important data among the devices. It will facilitate real-time and effective communication for your business organization across systems for a smooth connection with your customers and prospects. The integration of IoT and CRM will be very advantageous for your business to run well and provide the best customer service to your customers and prospects. This will improve your customer services in many ways, which will bring about rapid adoption in your business organization or company.
Get in Sync
For efficient production, if the CRM does not automatically sync with the calendar and notify about all of your client-related meetings, then you should really think twice before purchasing it. If a CRM is unable to identify these most important client interactions rather than requiring you to double-enter them yourself as well as keep a track of changes and cancellations which leave a business with the issues of trusting it to be accurate.
Hence, an efficient CRM system should enable the companies to schedule an appointment with a client from Calendar or your smartphone calendar or other integrated platforms, provide the client an invite and stay informed that your CRM has recorded a note and track about this client event.
CRM, not a standalone sales automation system
Most of the time companies consider CRM starts and stops along with sales, which causes companies to leave other departments out, limiting or fully resisting their access to the system, which results in failing to properly implement their CRM with further client-informing systems. If there is no integration between your Service Desk and CRM system, a company's support team may not be aware of current changes about the customer's status or communication that the sales team has had with them, so they lost out on a number of opportunities to further engage and build relationships.
Conclusion
Since there are many upcoming trends, technologies, and features, it is true that every business organization and company needs to get up to speed with the latest CRM technologies integrated with efficient and effective CRM solutions to stay ahead in the competitive world. There is a necessity for a customizable, flexible, and scalable customer service CRM solution, this can be achieved with the use of our SalesBabu CRM software that will help you provide the best and positive customer service.