Every company with the agenda of providing an excellent customer service wants to balance their customer's needs, wants as well as satisfaction. Maintaining a good relationship with your customers can surely be a challenging task. The greatest success beyond your business revenue or profit is the "Customer Satisfaction" and "Good Customer Relationships".

In Order to run your business successfully and improving its growth you need to evaluate its position. Setting a goal or a milestone to be achieved, can be done through good management. A good business management will result in –

1. Time management
"Time and Tide wait for none", is a famous saying which is applicable to all. Time management also plays an important role at the working environment. Plan your work before you execute them. Always prioritize your work according to its importance or urgency. Working smartly is better than working hard in today's competitive world. When you follow these rules wisely you will not regret the time spent.

2. Communications
Communication is one such weapon which can either make your company or even break your company. Being a member of your organisation you should be clear about the communication chain. Keep a track on the information being intimated as miscommunications can lead to havocks.
Communication with your customers is also important as they are ultimate challenges. Knowing your customer's need and expectations can help you to grow quicker.

3. Utilization of resources efficiently
Utilization of resources can be human resources or any such resources required for running the management activities of the company. Efficient utilization of resources will indeed help you to achieve your organisational goals efficiently and effectively.
4. Positive change
Stand up with the willingness to learn from your mistakes. Mistakes are going to happen but see to that you learn from them and try not to repeat them. Improve yourself and let others to improve themselves from the mistakes.

5. Growth in profit
Measuring the success of the company is almost proportional to measuring the profit of the company. The profitability of the profit earned is related to the sales, assets and brand name of the company. Your customers will help you to achieve one of your organisational goal i.e profit, by the customer service they receive and their satisfaction.



These are just a few aspects of a good management at your business environment. You can see lots of blogs which have plenty of reasons or aspects in order to achieve a good managerial skill. Now, let us discuss how CRM plays its role to manage your business smartly. CRM which means Customer Relationship Management a technology that helps you manage a good professional relationship between the organisation and the existing customer. CRM is more of smart work rather than hard work. It is a software which makes things easier and faster at every level of your management process.
What is the main purpose of a CRM application?
The main purpose of a CRM application is to provide the tools which are necessary in order to keep a check on the working of the employees, improve sales, eliminate manual record keeping and also maintain good relationship with customers etc. The CRM comes with a handful of functionalities which not only makes our work easier but also quicker. From sales to report making accompanied by the main agenda which the Customer Relationship, the CRM application has its unique role to be played.

What are facilities of a CRM Application?
The CRM system which is basically a cloud based CRM provides centralized database.
As the Online CRM is a cloud based CRM which provides Cloud computing, through which the user can access the hosted services through the internet from a dedicated cloud vendor who stores all your database.
The CRM system can be accessed from anywhere at anytime.
You need not to maintain manual records for obtaining the records at the end of all. The CRM application will get it done for you.
Enhancement in sales management which includes sales pipeline management, sales team performance, sales tracking and sales forecasting etc.
Enhancement in marketing management through emails, social media and certain website actions.
You can get a report of the performance calculation at the end of all.
Maximum up-selling and cross-selling.
Decreases manual errors.
Access to the sales CRM App which can be installed on a smartphone and can be accessed from any corner of the world.
Mainly, helps in creating customer relationship and maintaining them in the long run.
Lastly increases the brand image and enhances profitability.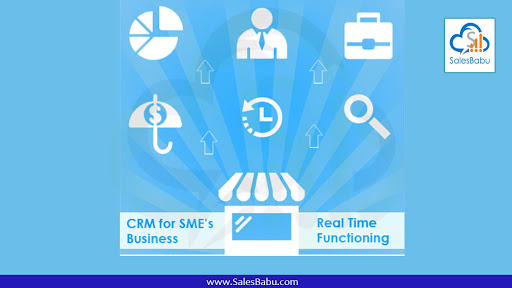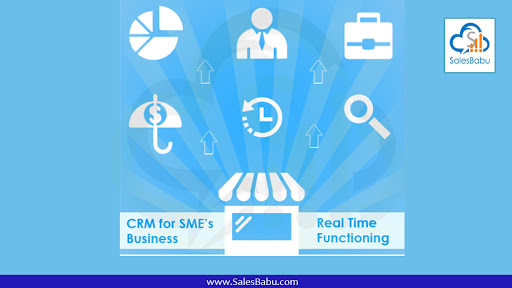 Have you got your best CRM application which is basically a cloud based CRM?
If not, visit our website
https://www.salesbabu.com/
Why use the CRM Tools?
The CRM tools gives you an opportunity to connect with your customers. Know about their customer experience and also gain feedback. You can not accept 100% customer satisfaction from every customer who purchased your product. Thus, you can improve yourself for a better version of yourself every time and you will have an opportunity to think in your customer's point of view. You can try your level best to reach your customer expectations as well. Your customers will always feel pleased to be recognized as an individual and this is what CRM helps you to do. You can also connect with your sales and marketing reps as well. Last but not the least, your CRM system can play its magic by its tools.


Now let us have a look at how the 5 key points of a good management can be fulfilled by using CRM system.

Time management vs. CRM System
Using Online CRM can help you to manage your time wisely. The Sales Force Automation CRM application which is basically a cloud based CRM, gives you and your reps all the information at a single platform. They need not waste time noting down the information or searching the information and waste time end of all. As it is cloud CRM you can access it from anywhere even if you are not present at your working place which in turn also saves time. You can get quick updates of everything you require at your fingertips. It helps your sales reps to evaluate the lead database according to their degree of interest. Thus, it reduces the time being spent on those leads which may not turn into sales. The Market Automation software helps you to administer the marketing campaign strategies like emails, SMS, tele-calling etc to the target customers at the shortest time. Which in turn helps to concentrate more on the target customer and use time wisely. Lastly, the CRM Analytics helps you with the reports at the end of all so that you need not waste any time preparing them. Indeed the CRM system can make your work quicker and you can also use time wisely without any regrets of wasting time.

Communication vs. Cloud based CRM
As mentioned above that the Online CRM is basically a cloud based CRM which can be accessed by the Sales CRM app which can easily be installed in your smartphone. You can communicate with your sales reps by keeping a track on their working. Mainly, you can have touch with your customers and know their needs and expectations as well.

Utilization of resources vs. Online CRM
By using CRM, you can make the best use of your resources working at your organisation as well as the functionalities of the CRM tools. You not only enhance your managing strategy but it also helps you to achieve your organisational goals.

Positive change vs. CRM application
The CRM Application helps you to store all the required information in a single platform, provides graphical representations, dashboards, reports and many more facilities through which you can reduce manual errors. You can also improve your products for a much better one as you will be able to know your customer's needs and requirements.

Profit vs. CRM System
Customer satisfaction and a high brand image is more than gaining profit or enhancing your revenues. The CRM system is one such software which helps you to gain profit and customer satisfaction, end of all.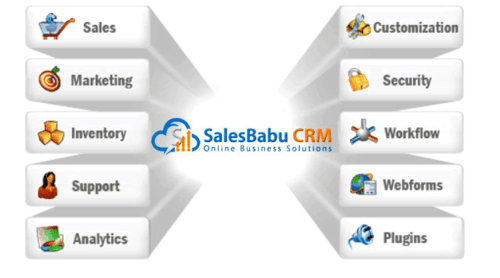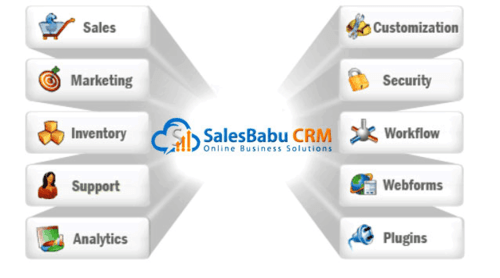 Imagine you don't have a CRM software and you designed your product, gave it a brand name, got sales and marketing reps and finally sold the product. And you care for customer satisfaction and also want to improve your business by fulfilling the needs, wants and expectations of your customers. Your customers want to share their experiences with you, may it be good, bad or the best, how could they reach you? And without a CRM system, how will you manage?
Don't you think CRM system will help you in every stage of your business activities? There are many companies who use CRM softwares, may it be a small business or a large business. Online CRM has played an efficient role in the growth of their business. The Online CRM which is also known as the cloud CRM is indeed the best business management software. And if are thinking of getting the best CRM software which is basically a cloud based CRM which comes with an added advantage of the Sales CRM app, which can be installed in your smartphone as well. For a free demo you can visit our website https://www.salesbabu.com/.