What channel sales actually are?
In channel sales, firms sell their product through intermediaries. These intermediaries can be called by many names in different contexts like partners, dealers, distributors, brokers, resellers, agents, affiliates, etc. This business strategy is also called indirect selling.
Implement a Channel Sales Strategy
1. Create clear policies and guidelines
Always create clear policies and guidelines so that there is no confusion between your company and your partners.
2. Find the right match
Spending time in qualifying, and understanding partners. The wrong partners will always consume lots of valuable time and resources.So always focus on quality over quantity.
3. Invest in enablement and training
Develop comprehensive training schedules and programs so that partners know your goods in a good manner. Always be ready to answer the questions of your third-party partner.
A) Design your Company's Channel Partner Program
When structuring your firm's channel sales partnerships, first and foremost determine what type of partner(s) your company needs, based on your goals. Here are some common objectives.
1. Partners for delivery and implementation
Is your company expecting to accelerate growth? Your company might be facing a shortage of manpower to deliver at a faster pace, but partners could not have shortages of manpower.
Read More- Top Challenges in CRM Solution Implementation


2. Partners are for solutions, support, and maintenance
Partnering with another company will actually deliver that third consumer or client requirement allowing your company to meet this need more quickly than delivering that capability yourself. This may also extend to the maintenance and support of your goods or service.
3. Partners for sales reach
Maybe your company doesn't have enough salesmen in a particular market or a region. Perhaps your company wants to break into a new industry. Then you would want to find third-party partners who have an existing reach in the market or industry your company is targeting.
(B) Consider these Questions Before Connecting with Partners
Get clarity on these important areas before contacting or inviting potential partners to contact your company.
1. What are your company's expectations of them?
Understand what type of commitment your company is seeking from partners. Consider both the partner performance and partner engagement indicators, like leads generated or converted, completion of training or certification, and total revenue brought in.
Read More – Lead Management Software System
2. What your company can offer potential partners?
Your company's partners will want to know what type of support and service you intend to provide, such as access to sales, a dedicated account manager, incentives, comprehensive training marketing tools, technical resources, and rewards.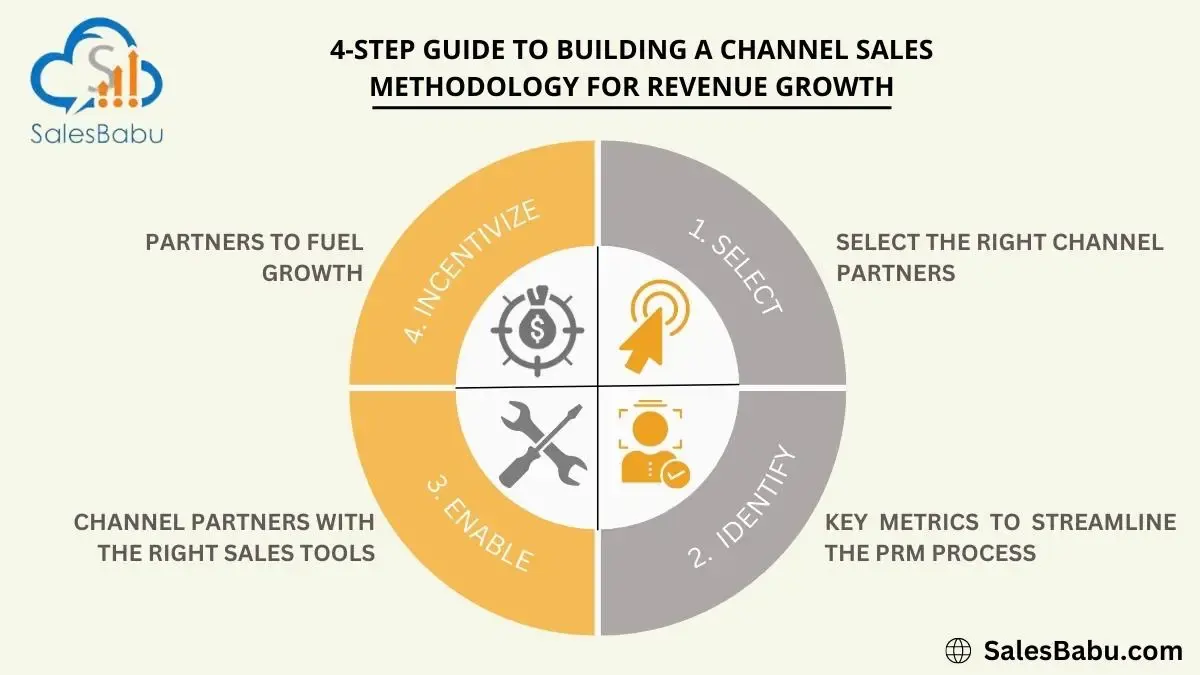 (C) Recruit channel sales partners
Once your company is outlined your goals for partnering and structured your program accordingly, your company can develop a list of prospective third-party partners by industry, technical capabilities, geography, and other factors. Make sure that your company must pick the right partner based on capabilities. Two approaches to recruiting partners are.
1. Outbound recruitment
Identifying partners and contacting them proactively rather than waiting for them to contact your company is another option.
Read More – Tips For Choosing The Best Distributor Management System
2. Inbound recruitment
It happens when potential partners come to your company. For example, you may set up a form on your company's website where potential partners can express interest in selling your goods and services.
(D) Hire a Channel Sales Team
Introducing a successful third-party channel sales program required for the establishment of committed team members armed to assist both the program and your company's partners. To efficiently cover the spectrum, ensure about the following important roles and the beneficial soft skills each demands.
Important Roles and Responsibilities for Channel Sales Team Members:
1. Channel Operations or Portal Manager:
Mostly referred to as partner program management, this role includes the administration and design of the partner portal. Such a partner portal caters as the central hub where third-party partners approach workflows and beneficial resources.
Soft Skills Required:
Design and UX Proficiency
Project Management
Read More- Importance of Sales Tracking Software For Your Business Growth
2. Channel Sales Leader
Accountable for gaining partner revenue objectives and assuring a prompt sales funnel, the Channel Sales Leader directs and oversees the entire channel sales plannings, initiatives, and policies.
Soft Skills Required:
PlannedLeadership
Sales Technique Development
3. Partner Account Manager (PAM) or Channel Account Manager (CAM):
CAMs deliver an important role on the front lines, cultivating and sustaining strong relationships with partners. From onboarding to granting ongoing support for sales resources, Channel Account Managers are an essential to creating and maintaining pipelines with third-party partners.
Soft Skills Required:
Relationship Formation
Coaching and Motivation
By deliberately organizing such roles and encouraging the essential soft skills, your channel sales team members can efficiently navigate the difficulties of third-party partnerships. Such approach assures that your company's channel sales program is assisted by skilled and committed team members, guiding the way for collaborative achievement with external partners.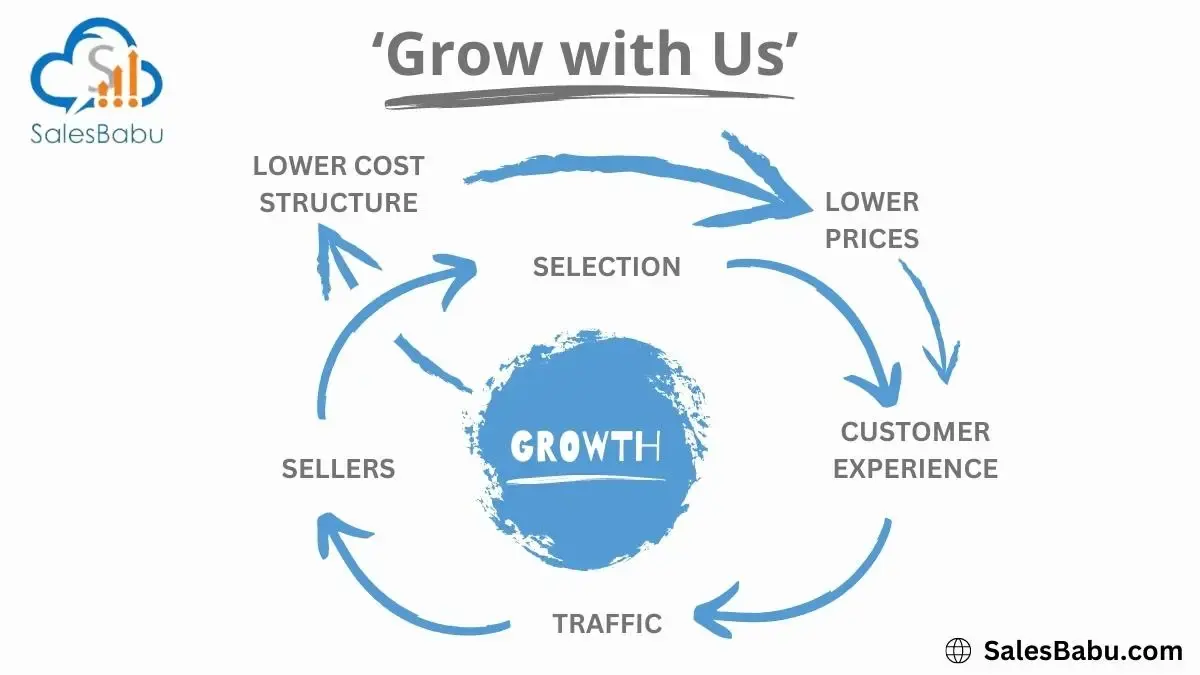 (E) Support your channel partners
Your company has brought new partners up to speed and they are off to the races. Now what? Third-party Partners need ongoing support and assistance throughout their involvement with your company. Below are a few ways to show your company's assistance and set partners up for success.
Read More – Right Approach To Distribution Management Software (DMS)
1. Provide quick access to resources
Partners will need access to marketing assets, product specs, pitch decks, or more. Making all these resources available on demand empowers and helps partners to be more fruitful and lessen the back-and-forth with internal channel managers.
2. Offer omnichannel assistant and peer groups
Are sure partners must have email, chat, or phone support for when queries arise. You can also give offers like a B2B social media community for partners, where they will find applicable success stories, can ask questions from each other, and share best practices.
3. Provide prepackaged campaigns
Some partners do not have dedicated marketing salesmen or departments or any resources, so offering them can prebuilt campaigns, brandable content, or trade shows in a box makes it easier for them to market your offering.
Read More – What is a Distribution Management System?
(F) Measure your company's channel sales programs
Your company can use metrics to identify your most important strategic partners which can help in boosting the revenue margin of the company, so you now know where to invest your funds. Your partners may use analytics to discuss where they need more assistance or training or to benchmark where your partner stands against other partners.
Always consider sharing and tracking these partner success metrics:
Partner pipeline for the quarter
Partner leadership scoreboards
Total marketing funds used for ROI
Partner pipeline for the year
Total revenue driven


Conclusion
An effective channel sales program support partners, vendors, and customers. By thoroughly thinking about each step and stage of the process — from recruiting to measuring channel sales, companies can reap long-term support and benefits from indirect selling.