In this new era of businesses and marketing, every organization has its main focus on the customers and prospects, they need to maintain a healthy customer relationship with every customer they deal with. Many new businesses and companies use Excel to maintain their customer database storage as it has got many benefits to offer. The Excel sheet definitely has good properties to achieve certain tasks but it lacks in maintaining a healthy customer relationship compared to the dedicated CRM software.
Excel spreadsheets are a great source to use for certain works to be done but they are not the perfect platform to work as databases. Customer management is very important for any business organization and to maintain a good relationship with your customers and prospects, you need to use an effective CRM platform. The CRM system will help your business organization to work better compared to when you were using the Excel spreadsheets, it helps you to maintain healthy relations with your customers and prospects.
Since managing customer relations is very important for any business to run well, they need to move from Excel spreadsheets to a more efficient alternative CRM software as many CRM solutions will help you to run a successful business. Hence with SalesBabu, let us see why you should switch to CRM software from Excel.
Read our blog – 8 Ways CRM Software Helps You Grow Your Business
Better Collaboration with CRM Software
When a business organization is working with Excel spreadsheets, they are restricted to the workspace and they cannot provide proper support and better experience to their customers and prospects as the Excel spreadsheets do not allow collaboration.
Using the CRM platform for a better and positive experience will be the best choice for your business to run well, as the CRM system allows you to collaborate and it provides multiple features where you can integrate tools required for a successful business and a good customer relationship.
The CRM solutions provide the options of easy working and faster execution of your tasks that allow simple and quick collaborations for you and your team members to work together and provide a positive customer experience. Your team members can work together on a single task and achieve the goal by easy collaboration. This helps you to solve customer problems, deal with their issues, and provide the service they desire. This will help you gain more customers and maintain healthy relationships with them.
Hence, SalesBabu CRM software provides you with a wide range of collaborative tools so that you can improve and develop your work efficiency and gain a great customer experience.
CRM is Simple and Unified
When you continue to use Excel for your business, you will necessarily need to maintain many other applications as well for managing the tasks related to sales and marketing. Emails, phone calls, text messages, invoicing, etc. will definitely require another set of applications which will make you waste a lot of time, effort, and you will miss out on many other important aspects of your business organization. You can use many online CRM applications which will help you organize your work well, and make sure to accomplish various tasks within the single CRM platform. There are many technologies and services with respect to the CRM systems, which include the cloud-based CRM software, and the online CRM software that helps your business organization to work on a single CRM platform to perform various tasks within your organization. SalesBabu CRM software has all the potential and capabilities that provide you with all the features where you can do all the tasks related to your business organization on a single CRM platform.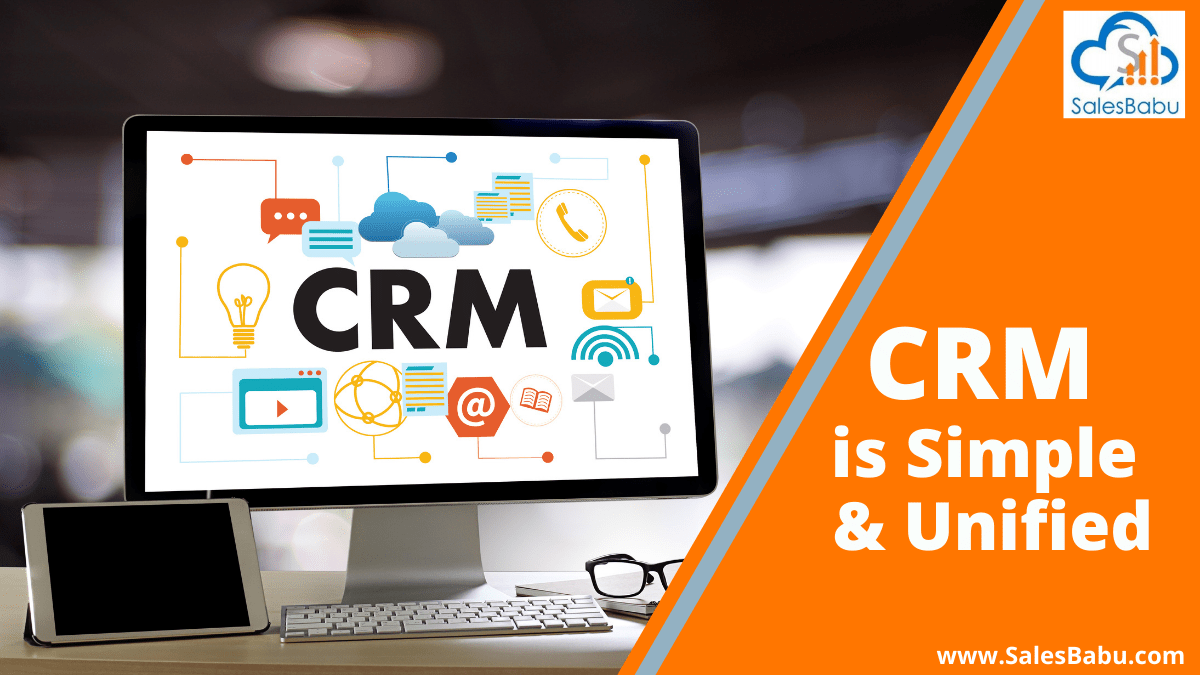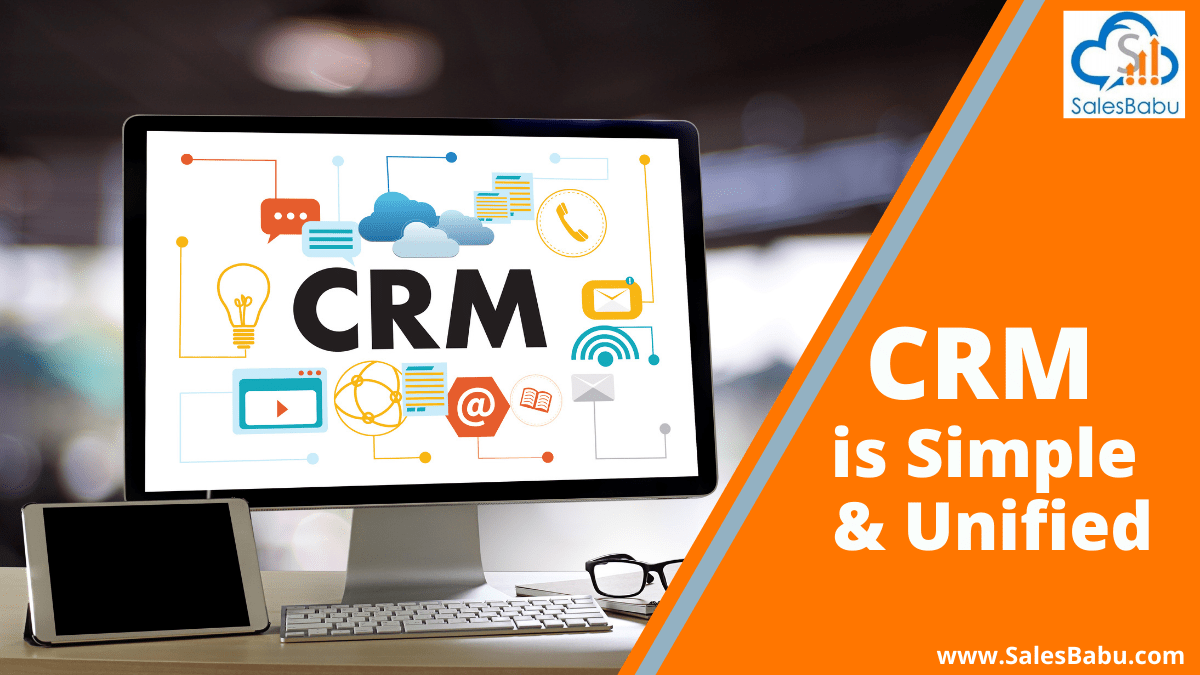 Read our blog – 7 Ways To Boost Your Productivity By Adopting A CRM


CRM Software has Automated Features
When you are using Excel spreadsheets for your business, you are stuck with the manual data entry that will waste most of your valuable time and efforts. Since the manual data entry and maintenance is not very accurate, you will be prone to make mistakes and store error data in your database. There are the latest online CRM applications and technologies that will help your business experience the automated features that help you store and maintain automated databases. The CRM system involves the upgraded automated features that reduce your efforts and save your valuable time. These CRM solutions will be the best choice for your business organization to run well and manage the database with the effective automated features of the CRM platform. With Salesbabu CRM, you will be able to adopt these automated features for your business and help your organization to run well and more effectively.
CRM facilitates tracking of events and important dates
When you use Excel spreadsheets for your business, it does not facilitate you to accomplish various tasks such as Emails, phone calls, managing your leads, maintaining relationships, etc. therefore, tracking your leads and maintaining customers, and prospects is not reliable with Excel spreadsheets. But with CRM software, you will be able to make calls, track your customers or prospects, manage your leads, and get responses from them, and you can do many customer-related tasks. With the advanced online CRM software and online CRM applications you will be able to track your important events and dates related to your customers, prospects, and business deals. This feature of the CRM software will help you manage all your meetings and deals with your customers and prospects making it more productive for your business to run well and maintain good relationships. SalesBabu CRM software provides you the benefits to get detailed information on your leads on your dashboard, send automated emails, and call when they are interested in your business making your business more successful by grabbing the attention of many customers and prospects.
Read our blog – Why Startups Should Consider CRM
CRM Supports Advanced Reporting
When you're running a business organization, you need to monitor your sales process and keep track of the performance of your leads, your conversion rates, and the overall productivity of your business. Even though you will be able to visually represent information in excel, the pie charts, pivot tables, and bar graphs in excel have a limit to the information that may be processed by it. Excel does not have the property to process complex data and massive information. But the various advanced features of the CRM system enable you to maintain huge records based on the different types of data. There are many latest technologies in CRM such as the cloud-based CRM software that enables you to record important data based on its type and allows you to maintain error-free records related to your customers and prospects. With SalesBabu CRM you can have the benefit of creating a wide range of varied reports on leads, reps, and expenses so that you will be aware of the way your business is performing.
CRM Facilitates Integration
Excel spreadsheets do not allow integration with any other business software and hence you will need to maintain separate applications to achieve different operations. But, with CRM software you will be able to integrate with various other software tools that are helpful for your business. SalesBabu CRM software will allow integration with a lot of other applications from invoicing, calendar, contacts to even Microsoft Office applications that include Excel too, hence, you can move your data across platforms more easily and maintain databases more effectively.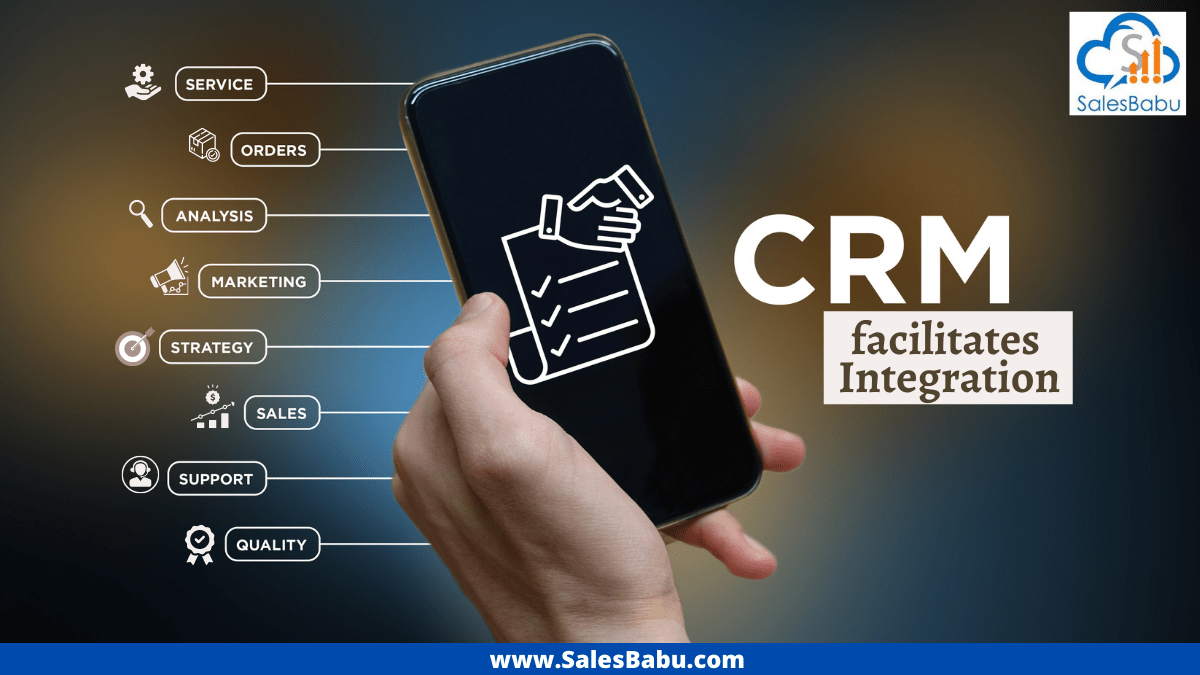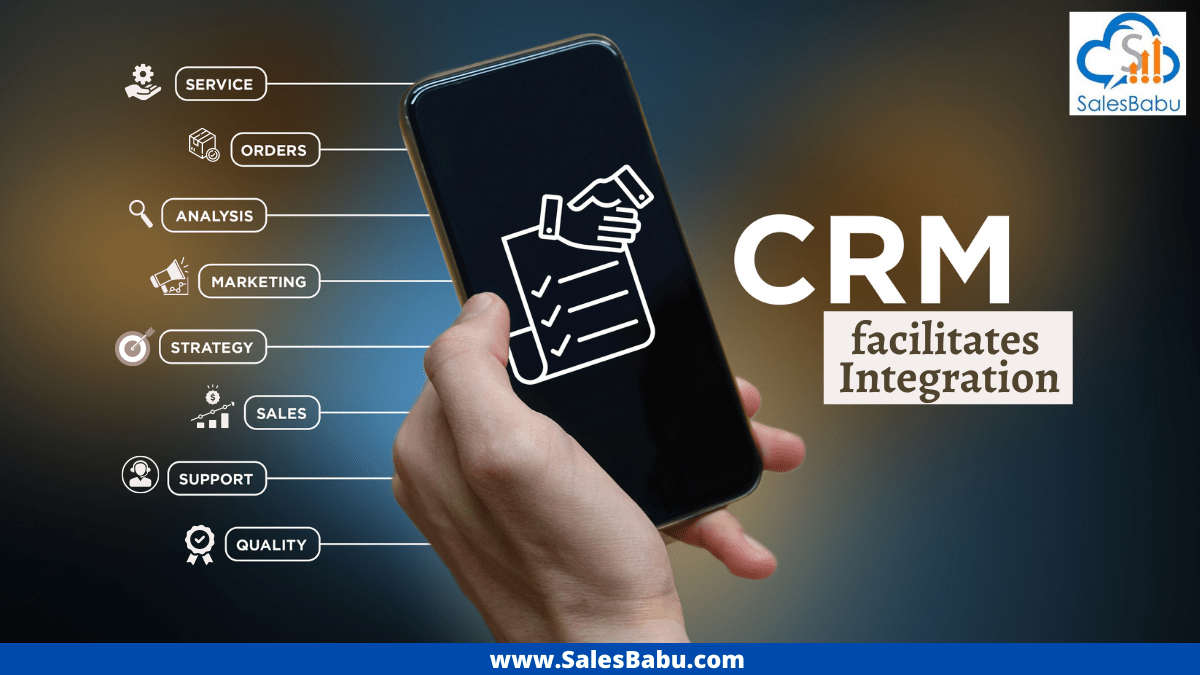 Read our blog – Want To Be A Smart and Effective Sales Manager? Adopt A Powerful CRM Software
It Allows Customization and Ensures Data Security
The data that is entered in an Excel spreadsheet must follow a particular format and must be bound to those restrictions, hence, the excel spreadsheets are not customizable. When you are using excel spreadsheets for your business organization, you will have no proper data security as it allows access to anybody without the authorization of the owner. With SalesBabu CRM software, you can completely get a customizable platform that allows you to store data at your own comfort and allows you to maintain highly secured data that allows access only to the authorized person. The cloud-based CRM software provides you high data security as it is present on the cloud and has strong authentication along with highly secure passwords. Hence, with SalesBabu CRM software your data is customizable and is highly secured.
With SalesBabu CRM software, you will get access to highly customizable CRM applications and services that will support your business deals and gain enhanced integration among your team members. SalesBabu has the high-end CRM that will be with you to support your business to improve your sales and grow your business to make it successful.
Conclusion
Both the CRM software and the Excel spreadsheets are great tools. But, when you need to deal with your business sales and improve them, you need to opt for the CRM software as it has got more advantages compared to the Excel spreadsheets. The CRM software will provide solutions to many of your business sales and marketing needs. You don't have to use different applications for different tasks while you adopt CRM software as it allows integration and collaboration with the various business software and technologies that are required for your business. The SalesBabu CRM software will remove the limitations in your sales and marketing, and it will improve your experience and help your business to run well and be successful.