What is the use of CRM for a small business?
One of the most habitual used terms in today's world and ever-changing business environment is cloud-based CRM or Customer Relationship Management.
Its primary object is delivering excellent customer experiences and service through the integration and combination of sales, marketing, and other teams. Besides, sales tracking app or sales CRM software helps small businesses scale by automating processes and freeing time for strategic activities.
A small business cloud-based sales CRM is a very light system designed to meet the demands of all small businesses and entrepreneurs.
As small firms typically do not require the same CRM system as used by top-tier, advanced functionality as large market competitors, small business CRM systems are based on a foundation of simplicity, compatibility, and essential capability. Means full filling all the conditions of small business owners.
There is no such distinction between a small business CRM and a big enterprise-level system, but here are some of the most prevalent aspects that distinguish them.
1. Stripped back functionality.
Whereas big firms' CRMs include deep analytics and specialised additional modules, small business CRMs focus primarily on features that centralize, improve, and maintain communication.
2. Easier to set up.
Small business CRM is significantly easier to set up and run than big firm CRM. Because most are cloud-based, so all company needs to do to get started is set up an account, add department members, and see and check the system to its own workflow and processes.
3. Short learning curve.
Because of knocked-down functionality, companies can start with the functionality that they really want, and then add more once they grow, which means that they don't have to learn the functionality they don't actually need.
4. More Affordable.
As the CRM business grows and becomes one of the most profitable software sectors in the world, software systems are becoming more affordable. However, the cost differential between small business and big enterprise CRM might be hundreds of dollars per month. Even, some small-business platforms offer free plans with restricted functionality.
Further read : Best CRM Software Tips for Small Businesses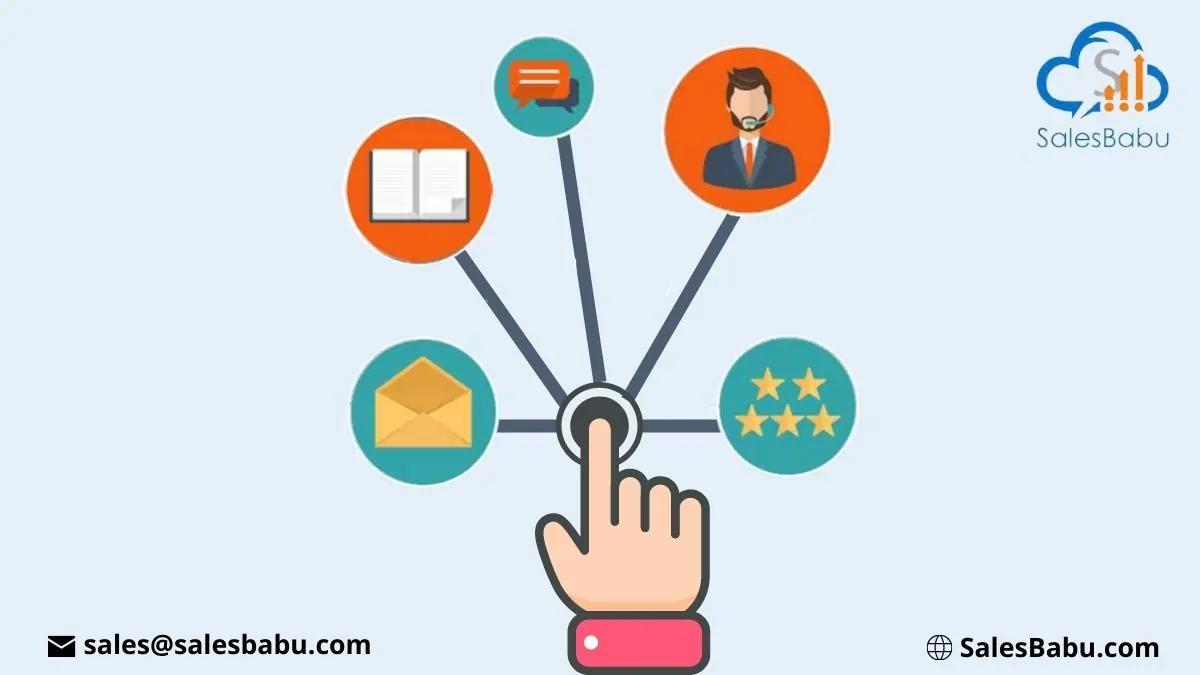 CRM system important for small businesses – Why?
If you're still thinking about whether you need CRM software or not – think.CRM software can do it all, from a better understanding of your customers' needs to following a potential client's every move to obtaining analytical clients' insights.
CRM systems help you in adjusting your sales strategy to get new clients, and to develop effective marketing channels, and launch activities to retain clients.
In the following paragraphs, there are key points have been written that how CRM helps small business entrepreneurs to organize their companies work in a well and in a very effective way.
1. Small business CRM analyses customer purchasing habits.
Your CRM dashboard is the great force in the heart of your business, with full client details, purchase history, and the client's full data and information.
With so much information at your departments' fingertips, examining customer purchasing patterns is quite simple. This allows you to create customized offers for them and increase their likelihood of returning.
2. Small business CRM facilitates and simplifies strong and long-lasting customer relationships
Using a well and decent CRM solution will help you to keep track of your current and potential clients' habits and behaviours. To better understand the purchasing power, patterns, and timing at which clients are most likely to make purchases, data collected via the use of a CRM is important.
As a result of this profiling, you can customize your products and services to each individual client, allowing you to create and maintain long-term client relationships.
3. Small business CRM makes it simple to create standardised processes.
This also allows the sales department to set up a pipeline, so that every potential client goes through the same experience. As a result, the sales team knows every action on every process of the sales pipeline.
Furthermore, most stages and processes that do not require human intervention can be mechanized. This means that each stage has its own set of triggers and actions, and the CEO or sales manager knows what to do in any circumstances.
Read More : How a CRM system can help your small business?


4. Small business CRM helps in facilitating fast communication.
There are loads of different integrations for different CRM systems. If you want to integrate CRM with today's multiple communication channels that your customers use, you can significantly minimize the response time.
It does not matter where you received the message – like getting message from email, website chat, or any social media – you already have all the information about the customer and you are ready to help them out.
5. Small business CRM facilitates must need a marketing strategy.
With so much information available, it would be quite silly to not to use it to maximize the impact and scale up your marketing outreach.
You can store all the marketing leads in the same CRM system and you can even check how they convert into hot customers.
6. Better Data Reporting
CRM Software organizes your data in such a way that this software allows you to avoid data miscalculations. It also helps to create automatic reports on the basis of data gathered by the software. Moreover, the software authorizes you to customize the dashboard views in accordance with your requirements. Some Customer information and further performance reports will support you to make more efficient decisions.
7. CRM keeps your customer coming back
The main benefit for the micro level businesses is that while using CRM for small business, it becomes convenient to target your current customers as well. If the customers have already used your services or purchased your products, in all possible likelihood they will come back again. Nevertheless, you are required to target your communications on the basis of their preferences as the customer requires.
8. Target Lead Generation
In order to organize your sales, a business must possess this powerful tool, where a business can personalize your marketing campaigns and make them further more efficient. Just by opting simply, one will be able to focus on the target audience without further distractions.
9. Integration with Other Software
To help the business scale, the integration of a CRM tool with other programs is by far the most important thing. As a result of this feature, one can easily match the information about their customers with other business operations such as project management or accounting.
10. Small business CRM improves client service. 
Clients see your company as a single entity. But they already have multiple choices as there is big completion among small businesses.
But CRM gathers all the data required to resolve a customer issue before a customer becomes irate. Then, as your client base increases, mechanized reminders and triggered alerts to ensure that no one is forgotten.
11. Small business CRM retains more customers compared to other traditional tactics. 
CRM helps in customer information collected through a wide range of resources which must build a unified database that helps in customer profiling and enhances lifetime value through customized retention tactics.
CRM helps you in identifying disengaged customers, automatic assessment call schedules enhance email marketing personalization, and much more.
12. SALES FORECAST INCREASES SALES
In order to be able to predict the upcoming future sales and profitability, one needs to go through an accurate past performance database. A CRM software can favorably affect a small business's ability to precisely forecast customer demand by automatically tracing and reporting past sales, customer movement and upcoming prospect, thus allowing for more accurate planning in upcoming sales cycles.
However, opting for a CRM system can promptly make life advantageous for customers, they can also be favorable considering businesses as a whole especially when it comes down to sales. Also, sales teams can access CRM dashboards that furnish essential current status of the data, including customer and prospect information, estimations and predictions, and customer and prospect activity. Such a software system allows the sales teams to more efficiently understand customers, know when and how to connect with them, and maintain sales pipelines.
13. ASSISTS IN DATA PRIVACY
During the current day and age, businesses tend to have no alternative but to accept rigorous data privacy requirements. A CRM software system can assist companies securely acquire and document their current customers and upcoming prospects preferences and authorization. Operating such tasks manually can be monotonous and nearly prone to faults that place a business at caution for penalties associated with noncompliance, along with the potentially irreversible damage that privacy controversies can lead to on a business's portfolio. An efficient CRM software can automatically manage customer preferences while protecting their data.
Further Read – Improve Sales With Best CRM Software


Conclusion
Small businesses have to put a lot of effort so that the company can see success and develop into a large businesses. For small businesses, online sales CRM software can be very helpful as discussed.
There are numerous ways in which sales CRM software will help small businesses, like, it will give a strong relationship between the client and the department, and so on. Hence, CRM software is very much helpful in many ways to small businesses.