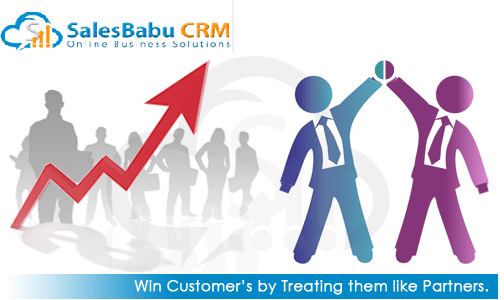 The relationship with your customers can be an awesome one, if you consider them to be your partners. This article is about explaining how to develop "healthy client relationship" between software firms and their clients. The aim of software firms is to develop sustainable and user friendly software which will help in growing their clients business and hence software firms will grow with them. Your success is directly proportional to your clients' success. A software firm can be big or small this relationship remains same everywhere.
Smart entrepreneurs have understood this liaison well. However, there are people who knows this relationship but still doubtful of the potential that this mantra holds in itself! This potential plays a dual role; if the mantra is applied positively it will multiply your growth figures and if not; then you will be facing a downfall curve of your profit graphs sooner or later.
"Sharing and caring" is the best way to have a successful relationship. – A Client Relationship!
So how will you win your customers? By making them your partners in time!
Involve them: Involve them in your major achievements, changes, new expansions, mergers or milestones that you a have achieved, new product launch. Make them feel as your part, they will feel good about it
Respond to them: You may not have time today but this is always a great way to drop in a message saying, that you have their request as priority. And you will get back to them ASAP.
Nurturing & developing a bond: Developing that reputation and bond with your customers takes time. You may need to have several client meetings before you actually develop a best solution as desired by the client. Spending time will help knowing your client better. Better understanding gives better results and develops that faith and unbeatable trust. You hit a jackpot if you can develop that level of trust in initial stages.
Have patience: There will be times when you will have to re-work several times for client satisfaction.  Sometimes you feel like "let it go" but then will you let it go. I recommend no, please have that patience in you, it will definitely pay. Remember most of the people quit when they are so close to their success.
After product delivery: make sure that you keep a track of customers' requests, grievances if at all they have once you have given a product to them. Many a times you have given them a product and they are facing issues with your product the final feedback will never be positive about you.
Casual Hello: Sometimes a general hello may solve a lot of problem of yours. Make sure to call them casually.
You are a valued partner: Tell your clients that they are a valued client to you. Make them aware that there are many things which your firm will do to nurture this relationship. Sometimes this happens that you are putting in a lot of efforts but the client is not aware, so here it becomes vital to speak your thoughts to the clients. They will feel good about it.
Organizational Policy: This should be an organizational protocol, not only of one person or top management. Everyone should feel "Customers are our partners". When they feel it will definitely reflects in their actions.
Miracles have happened once you have considered your customers as your partners. You will earn trust and loyal and genuine relationship with your clients. Make your clients aware that you are considering them as your partners' and what will your firm do to maintain this healthy relationship.