FMCG or Fast Moving Consumer Products now becomes an essential part of our life. People can't live without it . In the same way, there are so many companies having FMCG now existed means there are so many competitors which existed in the same locality or in the same country just competing with each other. So there is a need for some modern software which helps them out on a daily basis as well as them to stay ahead among the competitors.
The Challenges Faced by the FMCG
1. More than Inventory in Hand – each and every FMCG company wants to have an optimum stock that is readily available to avoid any wasting of unnecessary costs for the company.
2. Backdated tools for Distribution Management – sales can be tracked by the normal means of a notebook and pen means the old traditional method but that has become obsolete in today's fast-changing and highly demanding market. It's time to have advanced technology for efficient and accurate tracking.
3. Unavailability of the products – it is one of the disastrous situations for the company because the consumers can quickly switch to the competitor's products as the customer needs that product at that time may be, then in such a situation, it cause insurmountable damage to your business and reputation.
4. Discrepancies amongst reporting – over and over, the same and identical reports from different sources display different figures and numbers resulting in confusion.
Read More- SalesBabu DMS – The Best Product Distribution management system to get visibility into your secondary sales


Recent Upsurge
DMS Software has become an essential part of the manufacturing company– when your company is having an oversized distributor & retailer network.
Total visibility of Primary & Secondary Sales has made industries plan strategies for the timely delivery of its products to its all Distributors, all Dealers, and all Retailers. However, it is also becoming increasingly essential for manufacturers to make a faithful relationship with their distributors & retailers.
A CRM system or DMS system is founded to pipeline and automate communication with its retailers & distributors to make sure consistency and ongoing engagement.
However, to handle its high sales volume and to manage its different stakeholders within the sales process, FMCG industries want to depend on one single platform that manages both their distributor network and constant relationship management with its retailers and distributors.
Both DMS & CRM systems software perform such unique functions, but when converted to one single platform it can become a robust solution.
How a DMS helps in Better visibility of stocks at the Dealer Level
Each and every very product goes through various stages and processes and follows a selected path from its manufacturing to the last selling destination. When the whole process become complete, the merchandise is delivered to the consumer through a wholesaler and retailer chain.
Advanced Distributor Management System Software (DMSS) helps with the corresponding steps and helps the manufacturing company to follow all the manufacturing processes within the provision chain connected to the distribution of finished products. The phases mainly include manufacturing, packaging, inventory, warehousing, and transportation facilities.
Here are some of the ways in which a DMS can help companies improve stock visibility at the dealer level:
Real-time inventory tracking : In DMS real time tracking of inventory is possible. We can see the stock of each dealer at any time, so we know which product is in stock. Also real-time tracking eliminates the guesswork and human error. It makes sure that dealers always have accurate data of what is in stock, preventing overstocking and understocking issues.
Sales order management : It automates the sales order management process, which helps in reducing errors and improving accuracy. Companies can track the movement of products through DMS and can find out which product is fast moving and which is slow moving.
Reporting and analytics : It generates reports and analytics on dealer stock levels, sales, sales trends, inventory turnover rates and other key metrics. It helps to identify trends and to make better decisions.
Other than this, it also helps to improve stock visibility by improving communication and collaboration between companies and their dealers. It has a central platform for dealers to place orders, track shipments, and access inventory data.
Let's check some examples of how a DMS can help to improve stock visibility at the dealer level:
We can use a DMS to see which dealers are running low on inventory and send them reminders to reorder.
We can use a DMS to track the movement of products from its warehouses to its dealers and identify any bottlenecks or delays.
We can use a DMS to generate reports on dealer stock levels by product category, region, or other criteria. By using reports we can make best decisions about inventory and distribution.
Read More – What is a Distribution Management System?
Nowadays, distributor management system (DMS) software in India is very much important to manage the full supply chain and fulfilling the demand of the customer.
Let's see the utility of Distributor Management System Software.
1. Monitoring the remote place scenario
With the speedily increasing revenue growth in India, FMCG industries are fabricated their distribution networks almost altogether in all the districts of the country to initiate faster product channelization from production to retailer.
With several challenges like large volume, time management, and remote geographical location of the distributor and retailer, sometimes it becomes difficult to prompt clarity on your product movement from all of your company's distributors.
With distributor management system (DMS) software in place, your company will be able to get all the information at your fingertips whether or not a distributor performs from northeast or semi-rural components of state or South India.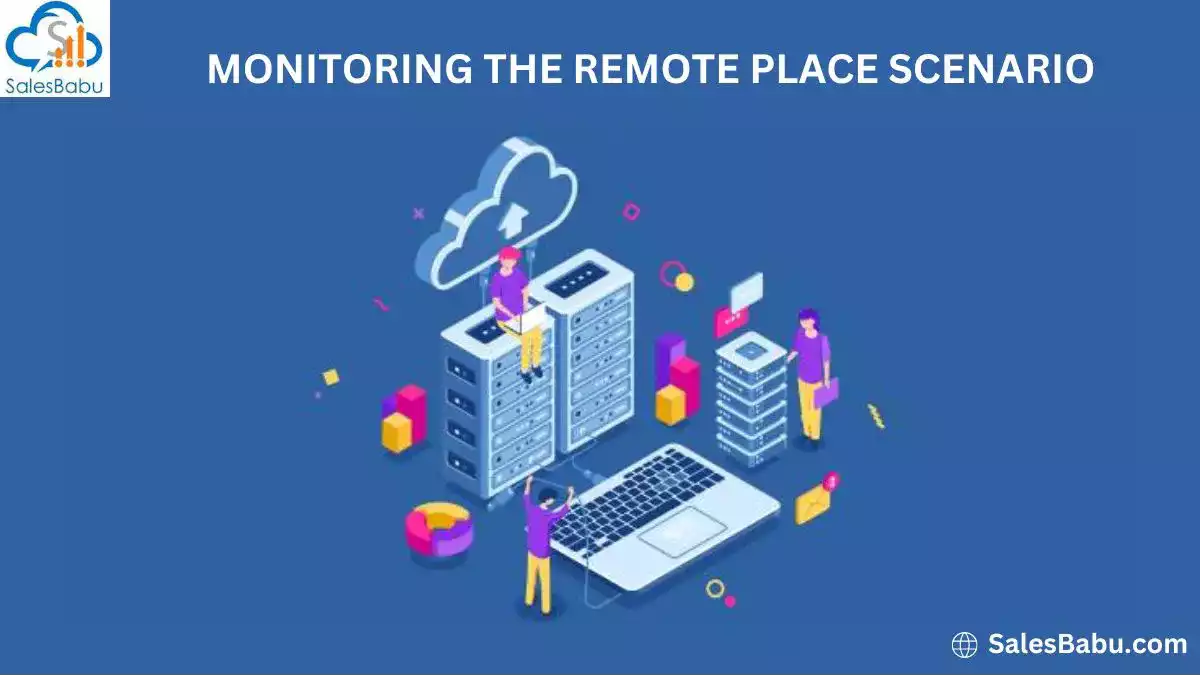 2. Real-time visibility
As an FMCG industry , it's important for you to produce clarity on real-time visibility of all business information from your distribution channels.
If your company is not employing a DMS, you'll have to depend upon the offline information provided by your distributors on a particular interval, which may be neither in real-time nor authentic.
But actually, your company must not compromise on a variety of the important information like current stock available with distributors, orders pending for fulfilment, orders being returned by the retailers, and plenty more. Hence, to handle your distributors in a very smart way, distributor management system software is the key factor.
Read More – SalesBabu DMS – The Best Product Distribution management system to get visibility into your secondary sales
3. Quicker claim settlement
Another important benefit that your distributors will get from the DMS is the best place and time period for claim settlement.
With many return schemes, many damaged receipts, each and everything is get automated through DMS, there'll always be clarity to all the distributors and also to the corporate on the deliverables and payables. Further, with online claim submission settlement through DMS, all the claims are being settled in no time.
Read More – Advantages Of Using A Cloud Distribution Management System
4. A large boon for your distributors
The idea of having to implement DMS in your company is indeed a great solution that is completely helpful in terms of pipelining and automating many of their daily processes.
Automation and mechanization of every kind of product movement, or any system-generated invoicing, all details of outstanding payments, and intelligent alerts are some examples of how a distributor's work goes to be easier with the software.
5. Quicker stock replenishment
For FMCG industries to stay up their optimum stock levels at different touch-points like stockists, distributor retailers, etc. Well, online DMS provides your company with correct visibility of batch number, stock, return expiry date, and more.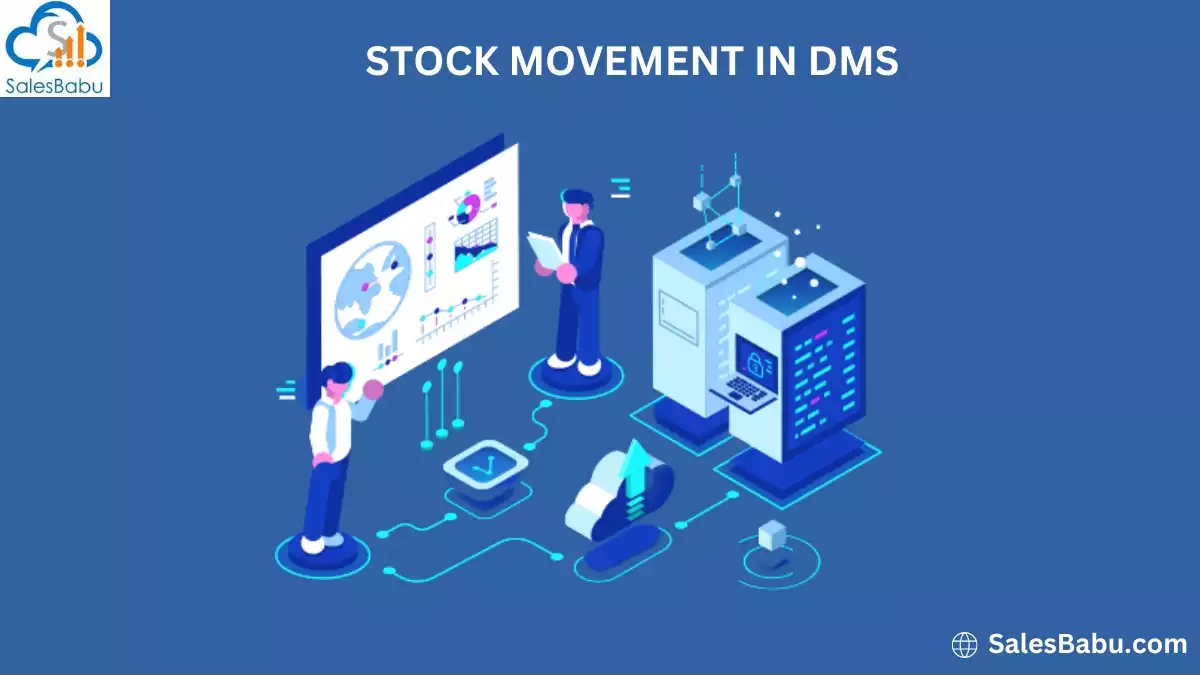 6. Improved management of promotion and schemes
Promotion and many schemes are two of the foremost essential pillars of any business. Manufacturing industries usually spend a huge amount of money on these activities.
Distributor management system (DMS) software ensures all the mandatory checks and balances at the time of invoicing and must provide your company with a transparent analysis of the performance of each and every scheme.
Read More – Right Approach To Distribution Management Software (DMS)


Conclusion
By implementing and using the most powerful Distribution Management System (DMS) Software for your manufacturing industry, be it small, medium, or big, your company will be able to gain the potential and important advantages of the software tools such can help your company in improving revenue, improved its targets, improved its analysis of data, and many more which totally will help your company in running a successful manufacturing industry without any chaotic situations.