Technology is continually improving and developing, with new trends and terms to go with it. Business mobile workforce maintenance and management is a newer business category compared to Field Service Management (FSM), and its development will reflect the way of delivering business service to organizations and consumers or customers alike has been changed with innovations and creations in the latest trends and technology, like androids and smartphones, and changing customer or prospect preferences.
All the business organizations must make sure to include the best field service management software, field service management CRM, field management software, best field service management software, and service management software including the after-sales service CRM so that the business will run smoothly with the right field service management software.
The Field Service Management (FSM) software system is similar to mobile workforce maintenance and management, but there are certainly important and unique differences. Mobile workforce business maintenance and management is an improved and general term that usually includes oversight of any business staff or employee who will work outside of the job site or offices such as business consultants, salespersons, healthcare providers at homes, and construction site workers. Field Service Management (FSM) software usually applies specifically to the limitation or optimization of delivery, management, and repair or maintenance of physical goods and products, and management of business field technicians who are out in the field to carry out these important tasks.
Read our blog – Accelerating Your Digital Transformation : Field Service Circle Recap
Features that needs to be considered while choosing the right field service management software
Managing the implementation and deployment of software systems and business equipment, many workers out in the field are busy installing, managing, and maintaining the required equipment, all the things are accomplished while responding to the prospect or customer demands and requests in real-time is not an easy task to do. It usually requires a software system and platform that is very powerful in order to handle many varied and unique types of demands and requests, but intuitive enough for business team leaders and the managers and field workers or staff to use in their everyday business duties and work.
Below are the top features of field service management (FSM) software that need to be considered while choosing the right field service management software for your business:-
#Contractor and Technician Management 
Managing your contractors and your employees: According to the business analyst firm Gartner, it is said that by the coming years, over a certain percentage of field service management work will be performed and promoted by field technicians who are not business staff and employees of the business organization and company that owns the customer and prospect relationship. To be more precise in other words, the field service management system will be largely performed and carried out by business contractors. While choosing a solution of Field Service Management (FSM), you must consider whether it will be able to be managed outside business contractors who are doing business tasks and work on your organization or company's behalf. Those business staff and workers and their free time and availability, potential skills, required costs, and mostly overtime all play an important part in scheduling and dispatching business decisions. Ideally, your Field Service Management (FSM) should be able to incorporate those business staff and workers easily.
Dynamic skills will be managed every day: Field service business staff and teams are as usually varied as the business individuals that make them. Your Field Service Management (FSM) software system must ensure you have the correct and potential skills that are required for the business, documentation, and certifications, and features capabilities to complete business service and fulfill duties and tasks correctly. You must look for a field service management (FSM) software system that usually makes it easy and simple to add the potential skills and desired attributes to the business workers' profiles and make required adjustments to key skills required to business tasks as requests come in every day.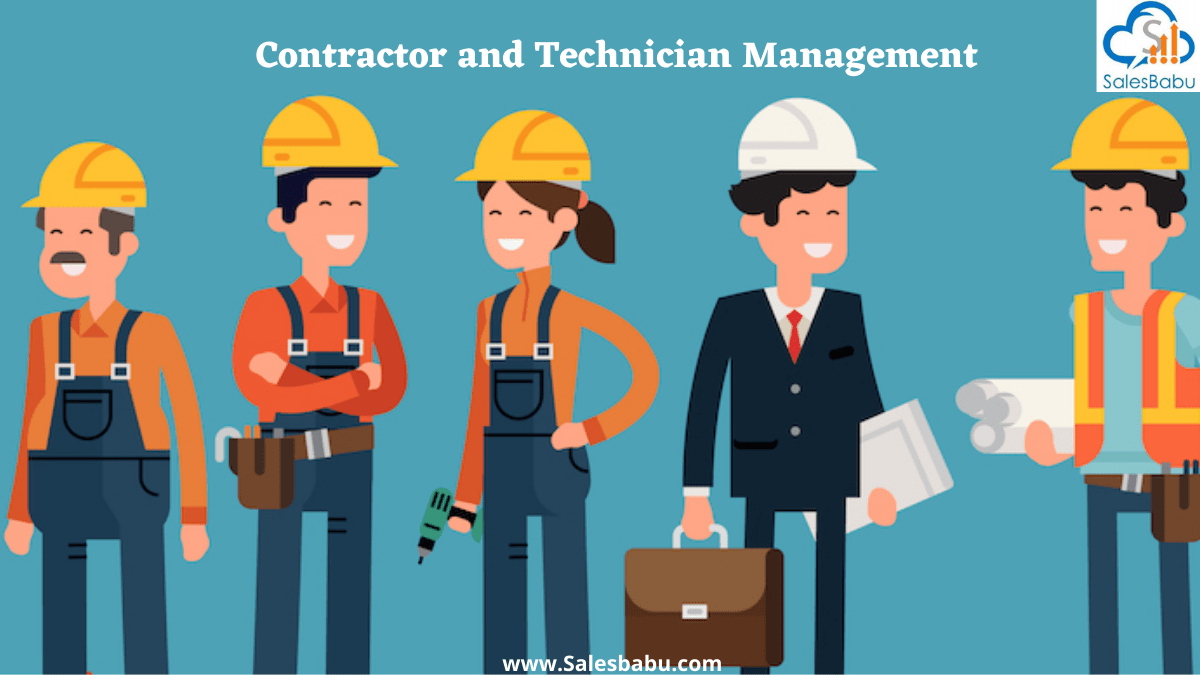 Read our blog – How To Build A Great Performance Field Service Team


#Scheduling and Dispatch 
Real-time scheduling and dispatching of technicians: The real-time scheduling and dispatching engine must be able to easily handle the complicated business scheduling requirements such as matching field technicians to work based on multiple potential skills, real-time geographical location, irregular attendance, and availability, and customer or prospect requirements and preferences. The event scheduling roles and capabilities must be good enough to support and help your business as you develop, grow, and add new customers and prospects or services. Your Field Service Management software system must be able to reduce the requirement for customers to call in due to missed or unattended appointments, late arrivals and delays, and customer or prospect frustration. Your ideal field service management (FSM) software system should have the business flexibility to handle the best schedule changes and updates in real-time, with intelligent methods of automation, and with human intervention when it is required. If an employee or business staff is unable to make a business appointment, or a customer or prospect demands or requests a new time, the Field Service Management software system will be able to handle updates or changes in real-time, send required notifications instantly and immediately to the respective people, and adjust business schedules as required. 
Reverse Logistic Facility to Customer : For enhanced customer experience, when a new customer chooses for a product return or replacement, other multiple apps puts the customer through reassuring pop up messages of how effortless the process is as it shows how simple and easy such a process actually is along with on time updates about the tracking status for pickup. However, the process that accelerates behind the scenes is a complicated one.
A facility of reverse logistics is the contrary of normal supply chain operations which means that goods move backwards from the customer or distributor to the seller or manufacturer which means return of purchased or unsold goods.
For a business functioning in the retail business, it is pivotal that your FSM software should have a definitive area for returns management and reverse logistics if the situation arises. Although, there are several stakeholders involved here in the supply chain units whether internal or vendor, delivery partners, and customer complaint agents. Make sure to check twice if the FSM software you are looking up to offers inter-team collaboration and standardized operation for returns/replacement requests as this is a digital era and brands are mostly judged by the way they manage their returns and requests.
Scheduling engines that are intelligent: The best Field Service Management (FSM) software system and tools are already delivering on the promise of the best and intelligent best automation and will be able to help and support your limit for different and unique business tasks and goals, including customer or prospect retention, business staff, employee, and workers retention along with their development, or reduced cost expenditure and savings. Using advanced software algorithms will often be supported by the latest technology that is artificial intelligence, many business organizations and companies will be able to use their Field Service Management (FSM) software system to target specific important business outcomes and results.
Read our blog – Features & Benefits : Mobile Field Service Management Apps
#Execution of Field Work 
Mobile applications will be offered to your field workers: Whatever Field Service Management (FSM) system software you select, it must be able to provide an intuitive and best mobile app that will work on any smartphone or Android or mobile electronic device such as iPad, Google Nexus, and so on. Your business staff and employees out in the business field will be able to access the software system at any time at their own comfort, and receive important notifications and changes or updates automatically via text messages or push notifications. Field service business workers and technicians will be able to send service changes and updates, customer or prospect feedback, and other important business real-time information and important data while on the business duties or job back to the job site and office.
Travel routes will be optimized: A strong Field Service Management (FSM) software tool and the system will offer a precise appointment and scheduled times, not required, or estimated business service windows so that the prospects and customers will know when exactly they can expect you. Field Service Management (FSM) software systems must be able to support and help field technicians and workers to move quickly from one job to another by providing the best and perfect possible route and syncing with desired mapping solutions. When the business cost and time savings of limited travel are implemented across your entire business mobile workforce, the Return On Investment (ROI) of effective and efficient management will be multiplied.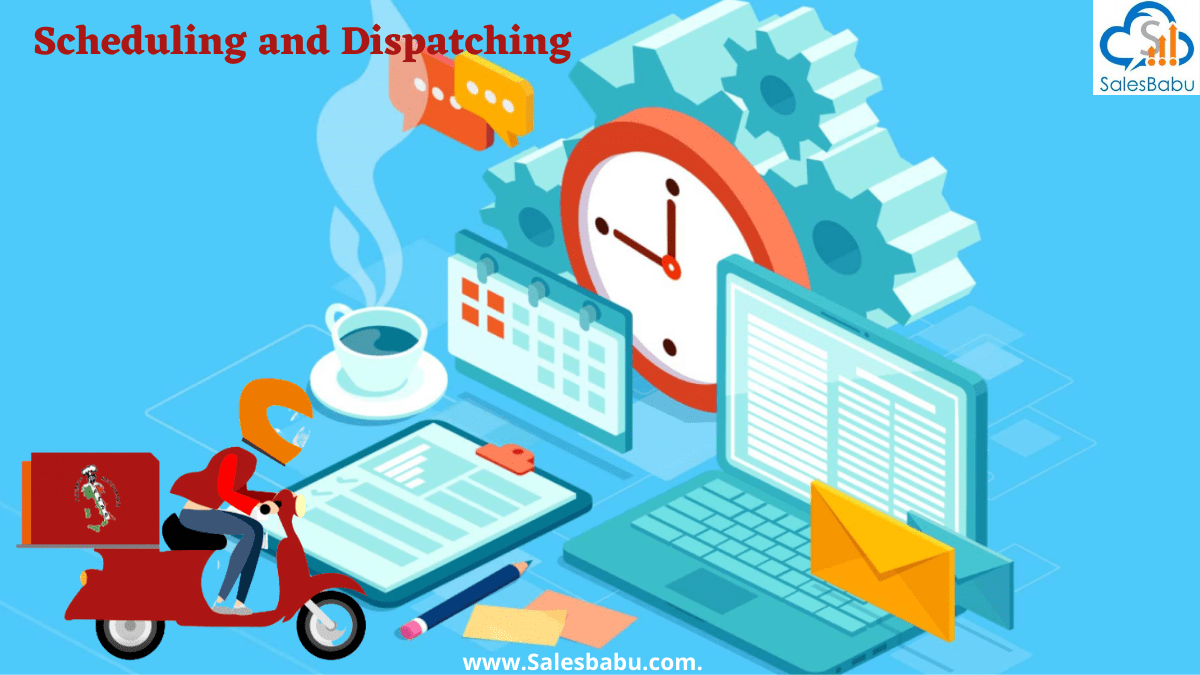 Read our blog – Trends Shaping The Future Of The Field Service Management System


Conclusion
While choosing the best field service management software you need to keep many things in mind including the optimization of travel routes, offering the best mobile applications to your field service, real-time scheduling and dispatching, and many more. You must make sure to implement the best field service management software, field service management CRM, and field management software along with the best after-sales service CRM so that you will run your business smoothly with the right FSM.