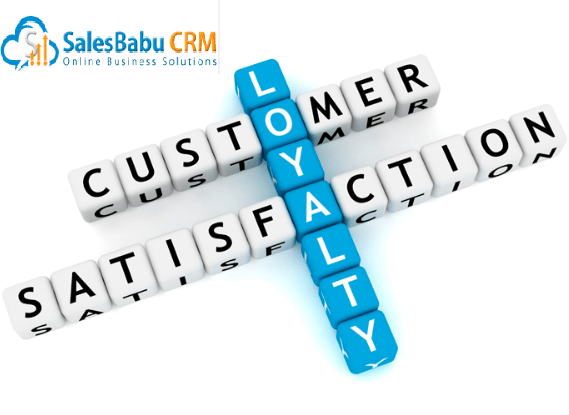 Great customer experience leads to increased Customer loyalty, lower churn, more referrals and positive word of mouth publicity and higher value customers.
It's no surprise that in recent years, customer experience management has emerged as a key strategy for organizations across a wide variety of industries. Marketers and executives worldwide have also embraced various approaches to measuring, analyzing, and improving the customer experience .
There is a survey revealed that nearly half of digital buyers in the market are unlikely to make another purchase if they had a bad customer experience.
Getting started with your own customer experience management program?
Here are 6 keys to help you get it right.
Get all key decision makers involved from each department: While marketing departments and customer-facing support teams are typically the ones to take ownership of customer experience management programs, it's critical that key decision-makers in other departments and across all levels of the organization are also actively involved.
By involving all departments you win their trust and they will easily adopt new system.
2. Map your customer journey: Before you can measure, analyze, and improve the customer experience, you have to be able to understand where and how these experiences are taking place. Know who your customers are, identify all the touch points at which customers come into contact with your brand (including pre- and post-transactional situations), and map the entire customer journey — from first contact and awareness, through research and choice reduction, all the way to purchase and product and service delivery.
The idea is to gain a better understanding of where exactly in the journey you can introduce improvements — and to determine what kind of impact these improvements will have on the customer experience.
3. Identify and monitor sources of feedback and Voice-of-the-Customer data: Majority of companies with customer experience management programs design their own surveys in order to capture the voice of the customer. But it's important to capture unsolicited feedback, too.
Social media, online review sites, and other third-party channels outside of your company's control happen to be extremely valuable sources of customer feedback and VoC data, giving you a more accurate and complete view of the customer.
4. Measure the customer experience, quantitatively and qualitatively: For your program to succeed, make sure that you are measuring the customer experience and making feedback data part of the regular flow of information that drives action and business decisions. Have a mix of both quantitative and qualitative measures, so you can interpret VoC data and explore all possible topics and issues that matter to customers.
For example, when you're looking at customer reviews, star ratings and satisfaction scores are (pretty obvious) quantitative measures that you can start with. But you can also dive into the entire anatomy of these reviews and use analytical techniques in order to determine and understand qualitative information like customer sentiment, emotion, and mood.
Please keep in mind that you can't fix problems you don't know you have. By having a strong customer feedback system in place, you gain a bigger, more meaningful picture of the customer experience.
5. Report the right information to the right people at the right time: The most successful customer experience management programs also involve effective reporting: communicating the right insights and information to the right people at the right time. Avoid sharing meaningless, non-actionable data to your end recipients. Reporting needs to be role-based, and the information you share should be tailored according to the department and level of the recipient.
6. Act on insights and respond: Once you have gained insights into issues affecting the customer experience, empower everyone in your company to respond fast and address opportunities. Act on the information you have to recover detractors, move passives, and activate promoters. Strive to always close the loop with customers, and engage meaningfully in cases where the customer experience is negative.
A customer experience management program keeps the customer front and center across your entire organization. Do it right and keep in mind the above keys to success; with a great customer experience, you can differentiate your brand from the competition and make a positive impact on your bottom line.