In the current competitive world, emerging markets are very huge and complicated with thousands of distributors and retailers, millions of outlets, and billions of potential transactions that keep happening now and then.
Manufacturers have to manage this huge network of big, small, and medium distributors while also juggling the contrary requirements of various distribution channel management partners.
But you need to understand how manufacturers will be able to manage all of the business tasks with limited data and insight into the current marketing world and how they can take control over them.
Another way is how they will be able to manage people and marketing promotions while still cutting cost expenditures. And the most important of all is making things easier and simpler.
The solution lies in a versatile working, smart but still simple trendy technology through a Distributor Management System Software.
A Distributor Management System (DMS) does not only control your low-level supply chain, but it will also help you to control many promotions, improve the productivity of your business, streamline your inventory and sales processes, and distributor claims too – you will obtain accurate and reliable real-time data on secondary sales.
To put it in simple words, it is the engine that will drive all your sales and distribution activities, allowing you to perform well with increased productivity.
When you are monitoring the stock team or department in your business organization you must focus on the accounting team or department and it is highly recommended and a much-needed activity for your business organization.
This will also help the accounting software distribution business, as it provides more accurate and real-time information on your transactions and activities that are conducted within your business organization or company.
Therefore, implementing distribution and management system software successfully in your organization or company will be very advantageous for your business. The distribution management software and dealer management system will support your business to run really well and it will add varied benefits to your business.
Hence, the Distributor and management system along with the dealer distributor management system will serve your business organization to gain success and will make sure your business distributor management system software runs effectively and efficiently.
Read our blog – Increase The Capability Of Distribution Management Software With Right Approach To DMS
Importance of a distribution management system software
A distribution management system (DMS) Software for the working of the supply chain is a must as it is required and important for every consumer goods organization and company.
You will be able to make sure about the optimum market expansions as well as build long-term and strong business relationships with the distributors and retailers as well so that you can run your business well and maintain strong bonds.
A powerful distributor management software will support your business and help you to manage every phase of your supply chain. It will add more value to your business organization in its way of marketing and supply in the current competitive world.
Moreover, it is a very important requirement for every business organization and company due to the following important features:-
Many distributors and dealer management systems are small, unorganized entities and have inadequate capital and tech infrastructure. For any business organization or company to avoid this problem or issue, you need to make proper use of the best distributor and management system along with the most appropriate dealer management software, this will help you avoid the problem of unorganized entities.
Many Multiple brand distributors and management systems might find it hard to manage and maintain the real-time data and important information for the various brands they handle. To overcome this issue or drawback, every business organization or company must be able to adopt the best and a powerful distribution channel management and dealer management system to work better in this competitive marketing world.
Limited access to the internet, and substandard logistics of the infrastructure. The best use of the distribution management system software and tools will allow you to overcome this challenge and help you access the software at ease.
Read our blog – Benefits Of All-In-One Cloud Distribution Management System


Many distributors lack the proper data or important information. But, with the help of the best dealer distributor management system and sales distribution management system, you will be able to manage the real-time data and important information of your business organization so that you can manage and maintain your data distribution very well as it will help organize your business tasks and duties very well.
To reach the rural parts of our country, it is very important and necessary to add several levels in the distribution management supply chain, adding cost and inefficiency. With the help of the best use of a distributor and management system along with the dealer management software, you will be able to achieve the business tasks easily and effectively.
Lack of real-time data on business orders, inventory, claims, and returns leading to stockouts. But, with the proper use of the distribution management system software and sales distribution management system, you will be able to overcome this drawback and accomplish the complete real-time data on your business orders, inventory, and so on. 
DMS system allows a full visibility on Secondary Sales Execution as FMCG companies initially had to await for the assembled information about secondary sales execution from the distributor. With the DMS system, companies can have absolute visibility on the secondary sales execution in current time.
It benefits with an easy inventory management that allows companies to emphasize and focus on workflows that provide an enhanced customer experience and increase excellence. The company can utilize this time to invest in further aspects that are related to the brand promotion, create marketing strategies and make the optimum use of each and every feature that this distribution system carries.
The advantages of the Distribution Management System has been experienced by several companies in recent times as the inventory and revenue and stored transactions have increased rapidly in trading, inventory management, sales, and brings customer satisfaction to a better level.
Effective monitoring of your inventory now becomes rather easier than earlier. The noticeable advantages of opting a FMCG Distribution Management System has allowed companies to track their inventory or go through the stocks simpler. The company would definitely save a lot of money which ultimately will support the company's achievement and development. Simply investing in this software will provide advantages and experience.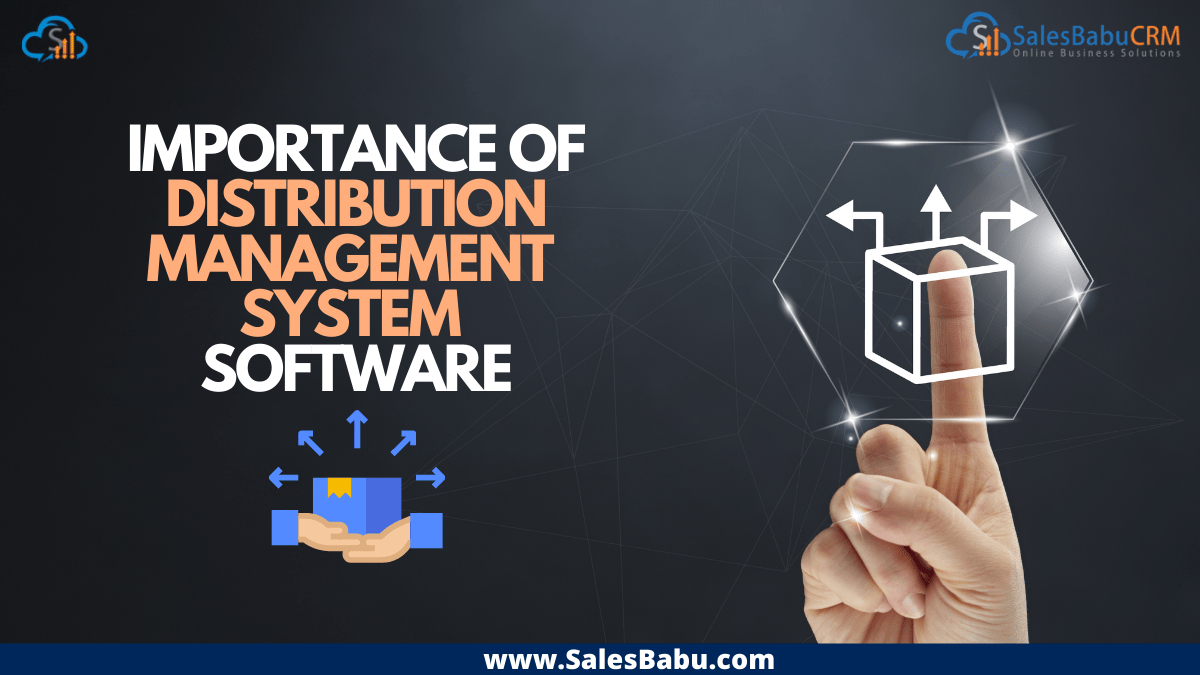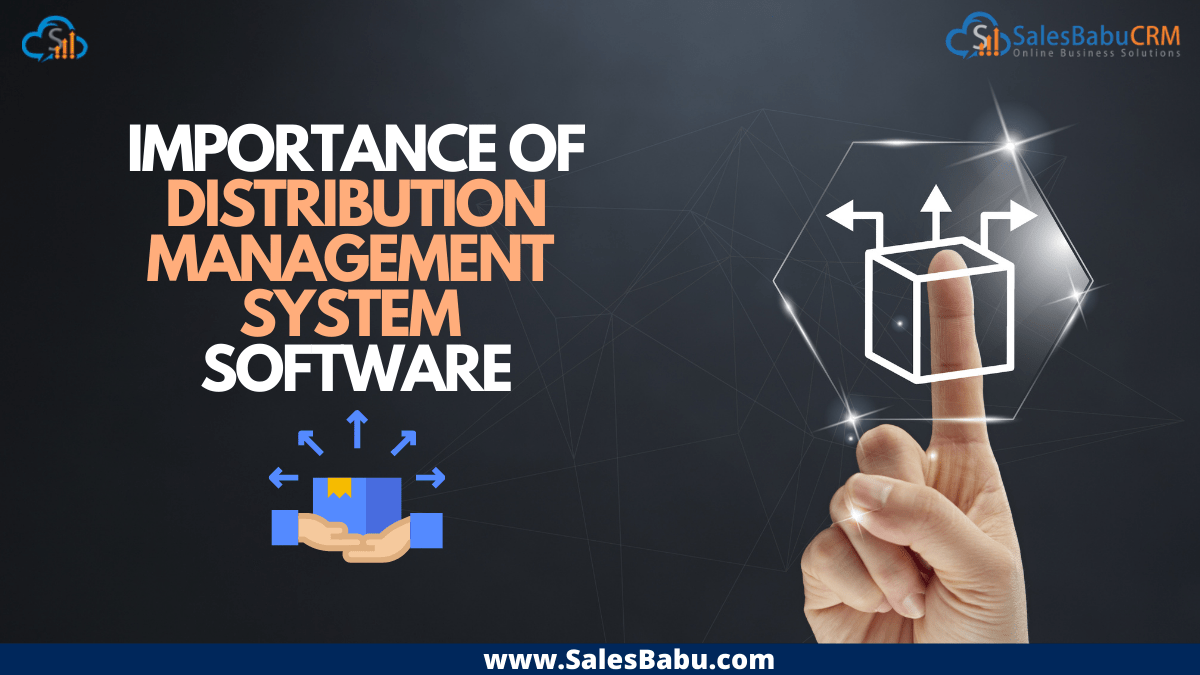 Read our blog
Benefits of a distribution management system software
DMS or the distribution management system is very important for every business organization or company as discussed above. Below are a few top benefits of the Distribution Management Software which will help your business run well:-
Sales Analytics and Trends
Stock-Out Scenarios
Order Management
Price Circulation and Control
Stock Movement
Better Procurement Planning
Scheme Management
Improved Targets
Optimum usage of resources
Cost-effective
Improved Revenue
Efficiency
Accuracy
Easy and improved monitoring
Improved business time management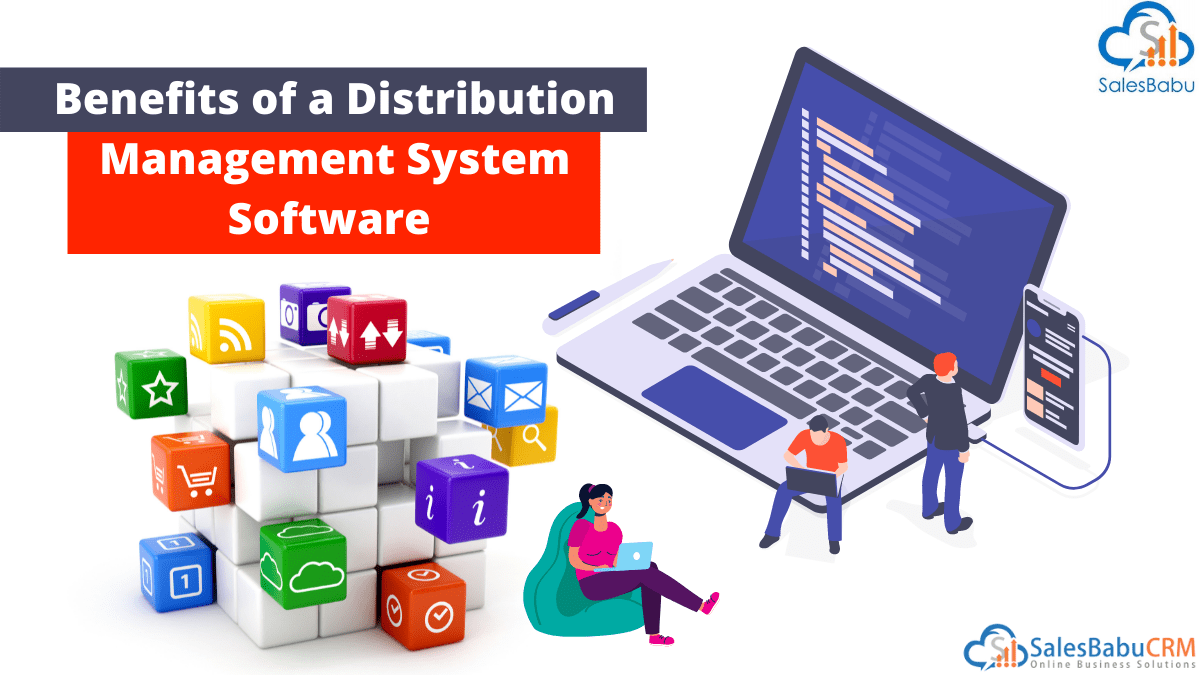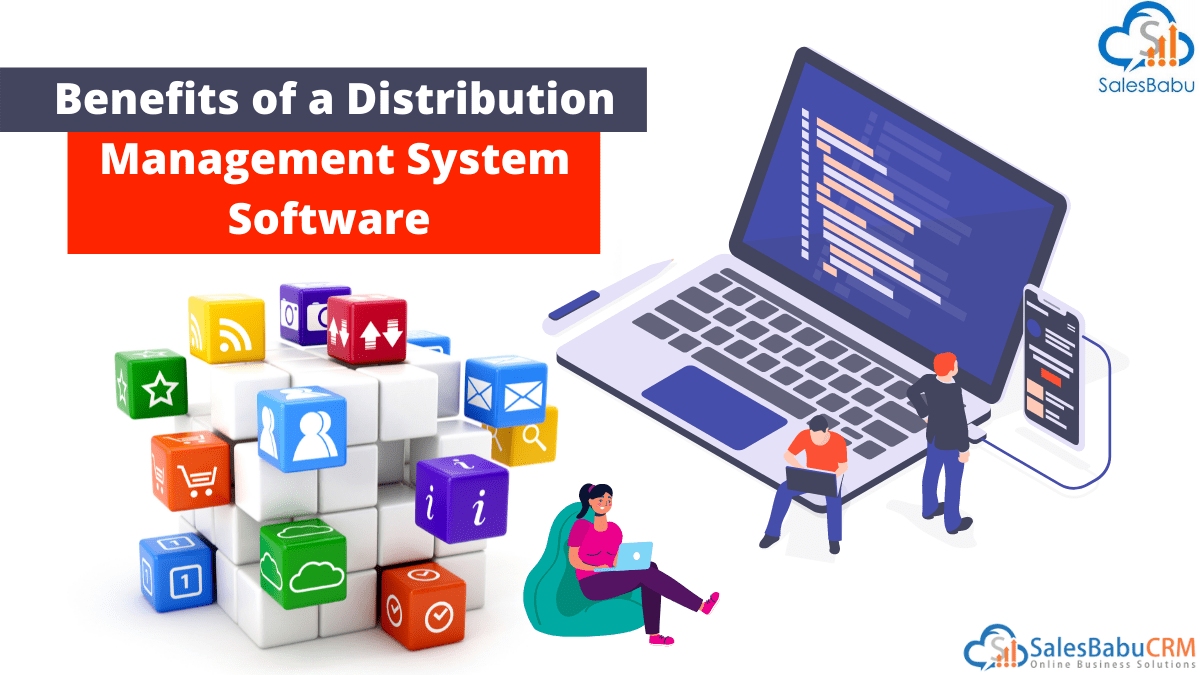 Distributor Management Software and Its need for a Business
Every business organization will need a distributor management system for various benefits and business-related tasks. A commercial property whose costs are increasing day by day and so is the expense to store paper documents.
A softcopy of a document management solution that can deduct the need for file storage areas, boxes, and storage bins is a valuable asset to any business organization, to free up precious office space. Many paper works that have to be kept as hard copies can often be stored in the least expensive areas, such as an offsite warehouse. This will help reduce storage space.
Document security and protection is hard for many small, big, or medium organizations to manage and maintain certain sensitive data which needs to be protected. A DMS will provide better control over sensitive paperwork and access to certain important documents which can be controlled at a folder level for varied groups.
Additionally, a DMS will leave an audit trail of who has viewed a document, the time of access, and any modifications made. Managed and maintained documents are highly traceable and can be tagged to allow for automated warnings. Hence, it has improved security.
Compliance requirements for various documents will be quite complicated. Non-conformance may lead to fines and revoked licenses. A Distribution Management System software will reduce the risk of non-compliance.
Record retention events and schedules, for instance, can be automated, and new documents will be classified and stored more easily. Hence, improving regulatory compliance.
Time is valuable, and more time is saved by the best DMS such as our SalesBabu DMS software which will often translate directly into increased productivity and improved performance.
Instant and more efficient document retrieval can improve staff morale and increase customer and prospect satisfaction. Additionally, document management solutions are scalable to meet the needs of any business organization that keep changing.
The perfect document management system will bring many added advantages to you and your business organization. Hence, with the proper use of the best DMS, SalesBabu distribution management system software, you will be able to run your business more effectively.
Read our blog


Conclusion
A powerful Distribution Management System Software will allow you to enjoy various advantages such as accuracy, efficiency, business time management, Minimal usage of resources, and analyzing your workflow for any issues.
These features of a DMS are very important for any business organization and hence, it is a must-have software tool for every company. Therefore, implement and use the best distributor management system software for your business to run a successful business and gain profits.