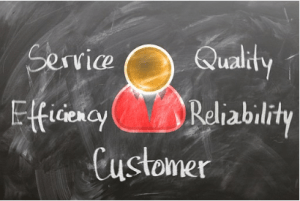 CRM for Service Industry is an intelligent tool to track each and every service activity. It gives you flexibility to manage service operations like amc pending, service engineer's scheduling, product's history and PMS visits
Unlimited note taking ability.
Automated email statements, invoices, notices, and marketing collateral
Stored documents, service history, maintenance contracts, sales history, past and current billing, installation notes, system notes
Synchronize with customers and contacts within your QuickBooks records
Boost Sales and Services
Enable recurring tasks for account maintenance or services for easy task management
Objectives of Service Industries:
Customer Contact History
Your customer will reach you if he has any service enquiry or Complaint against your product or services. CRM streamline multiple contacts for one customer, customer contact history, product and services brought by him, pending and processed services request. Online access to customer information helps customer service team to provide him quick answer in any case.
Quick view customer contact details
Details of product and services brought by customer
Reports on similar issues reported by customer.
Help making customer retention strategies
Gain customer loyalty
Increase recurring business
Centralised Database
CRM offer common database for customer details, product details, customer contact history, knowledge database for common problems etc. This centralised information sharpens customer service activities to support customer enquiries and provide them best service esurance. That leads to:-
Less time solving customer enquiries
Providing best solution to customer problems
Comprehensive 360 degree view of customer contacts for making future strategies
Manage customer contract renewal reminders
Identify cross selling opportunities.
Thus increased satisfied customers and more recurring business
Service Scheduling
Best customer service is to help your customer on time. Remembering schedule for 1000's customers at a time is not possible for human mind. CRM for service Industry offer task/activity scheduling facility will offer on-screen, mobile and email reminders for activity scheduled and rescheduled to serve your customer. CRM help
Activity rescheduling easy.
Multiple channel to get notifications.
Get comprehensive view of customer communication
Problem escalation
Workforce utilization
Provide efficient service
Make more happy customers
Manage SLA by reducing service time
Feedback Management
CRM for service industry is a specific customer centric solution which helps companies, to not only centralize complete customer information also to have a strong feedback management system in customer service process. Managers can easily inspect service activities, define case nature, set priorities and escalate activities.
Inspect Service Activities
Visibility of Warranty / AMC
Complaint Severity/Priority
Complaint Allocation / Escalation
Approvals and Workflow
Auto Replies and Templates
Problems & Resolutions
Reporting and Analytics
Get actionable insights into your service performance with dashboards and reports offered by CRM for service industry.
Define proactive actions based on real market data
Focused campaign management
Planning and reporting of service visits
Overview on all cross-/up-selling opportunities