Manage Your Leads & Nurture New Customer Relations
---
Sales Leads Tracking Software
Selling is not only making customer. Rather, it's about making customer relation and nurturing new bond with organization. The bonding starts from capturing inquiries adequately and then persistently interacting with clients to understand their needs. Sales lead tracking software in India provides concise data to understand customer requirements for developing effective sales grooming strategy for any organizational growth. Web-based sales lead tracking software facilitates sale's executives to access required information from anywhere, so that they can take effective action for customer service. Thus, every-time ensuring best relations for customers and retain revenue for organization.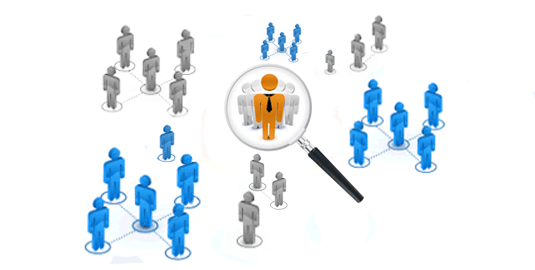 ---
Monitor fresh inquires, sorting them by their priorities, assigned them to suitable sales forces and replying them with requisite solutions. It is a complex data handling process. Also, it is very important to handle these tasks efficiently and effectively to ensure prospective business opportunity. Sales leads tracking software gives a common interface to capture fresh inquires, sort them according to their nature and priorities, assign them, and track their conversation till end of the process.
Lead Interaction Capturing
SalesBabu CRM, sales lead tracking software module helps you to record the entire conversation between the customer and the vendor pertaining to each enquiry received. The software has capability to sort the data according to nature and identify the authenticity of the lead, whether it is genuine or fake.
After lead qualification lead has turned an opportunity for vendor for further order processing. Sales Lead Tracking Software in India helps you track all the filtered inquiries with their further interaction. This data offers you a clear picture of your expected sales closures & revenues.
Because every salesperson has individual skills and talents in certain areas, each is typically more effective at dealing with some types of businesses, clients, or products than others. To maximize the total sales throughput, it is preferable to match the sales rep's skills with the needs of the potential lead. Sales lead tracking software interface allow you to assign lead and route them to the most appropriate sales team member for follow-up, ensuring that sales expertise and client needs are aligned.
Reporting packages pulled together in the SalesBabu CRM allows business managers to spot trends in sales by separating customers into a variety of categories to determine potential needs and sell them the correct product. In addition, the sales history kept as part of CRM systems can be used to look for trends to sell a similar product to a different customer based on a particular grouping.
Lead tracking not only involves study of the customer requirements, it also necessitates competitor potential. New strategies, latest competitive issues to be worked upon. It helps you ion taking some major decisions, that required in formulation of further strategies